Radio City Music Hall | New York, New York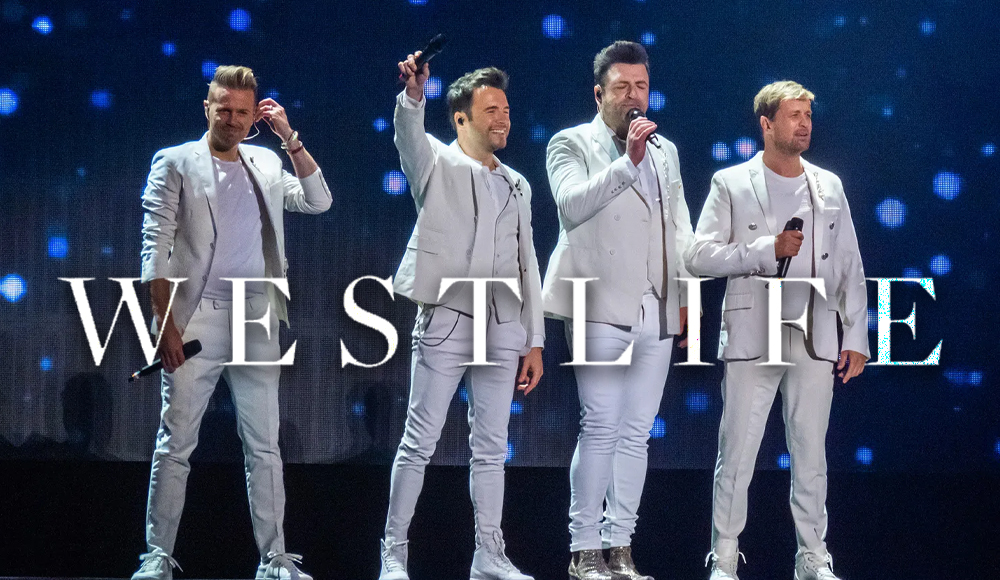 One of the world's biggest bands of the late '90s and early 2000s is marking its first-ever North American Tour slated for the new year. Dubbed "Westlife: The Hits Tour – A St Patrick's Day Special", the iconic Irish band is taking their greatest hits across the nation, for the first time ever. Across twelve studio records, three karaoke albums, thirty-eight singles, and fifty-four music videos, their influence reached a global scale, with their records amassing hits after hits in countries around the globe. The show will feature the band's legendary roster of hits including "Swear It Again", "Flying Without Wings", "My Love" "If I Let You Go", "World Of Our Own", and "Hello My Love. The Hits Tour is hitting the stage at Radio City Music Hall on Saturday, March 16 of the new year. So, get ready to witness some of the world's greatest songs, performed live in concert, for the first time in North America by Westlife. Book your tickets now.
Westlife just announced its highly-anticipated tour, the iconic Irish band's first-ever North American trek, taking the global popstars' legendary hits from the turn of the millennium to its American audiences. Westlife: The Hits Tour – A St Patrick's Day Special marks their first dedicated trek to the continent in their amazing 25+ years of gracing radio airwaves. You'll get to hear their amazing chart-topping hits such as "Swear It Again", "Flying Without Wings", "My Love" "If I Let You Go", "World Of Our Own", and "Hello My Love", in its full glory - live on stage.
Formed in 1998, Westlife instantly became a powerhouse within the British Isles. Their influence quickly spread out internationally as their early hits started gaining massive airplay on radio stations globally. The band holds the record in the UK, for having the highest number of consecutive No.1s. They also bagged an amazing eight #1 albums in the UK, with a roster of 14 #1 singles, one of the biggest in the industry.
Shane Filan, Mark Feehily, Kian Egan, and Nicky Byrne reunited back in 2019 for the release of "Spectrum", their first LP in almost a decade. The band followed it up with another chart-topping record "Wild Dreams" in 2021.
This time around, they're taking their legendary hits to North America, long-awaited by their dedicated fanbase across the continent. "North America, we can't wait to see you! It's gonna be EPIC," the group shared on their socials. Moreover, they marked their first-ever U.S. TV debut on Good Morning America last August, performing "Flying Without Wings". Fans all over the internet shared how they felt goosebumps, even sending some to tears as they witnessed Westlife's music in its best form - live on stage.
Boybands never die. They continue to live in every fan's heart. Now, Westlife is shaking things up with a massive North American trek, where fans have been aching to hear and witness their legendary hits live on stage. As cited from a feature by EVOKE, fans have raved the boys' performance at GMA, stunned and shocked that their favorite band is finally coming over. One fan wrote, "I'm so glad the U.S. is finally getting some Westlife love. I've been a fan for close to 25 years and it still feels like a dream that they will be playing shows here."
So, better mark your spots at Westlife's legendary The Hits Tour, live at Radio City Music Hall on March 16 of 2024 by booking your tickets now!