Radio City Music Hall | New York City, New York
Brazilian music enthusiasts in New York, get excited! The reunion of supergroup Titãs is bringing a wildly diverse blend of pop, rock, punk, funk and reggae at Radio City Hall on Friday, 6th of October 2023! The show will feature seven musicians from the band's classic line-up: Arnaldo Antunes, Branco Mello, Charles Gavin, Nando Reis, Paulo Miklos, Sérgio Britto, and Tony Bellotto. This is an epic time for Brazil music's history! The stage show will be brimming with even more excitement as famed Brazilian Otavio Julian is overseeing the band's artistic direction. This concert is a celebration of 40 years since the creation of the most innovative band of its generation. 50,000 tickets for Titãs Encontro in Sao Paulo was sold out in just 2 hours, so get your tickets now before it all sells out! Let's rock the house together with Titãs!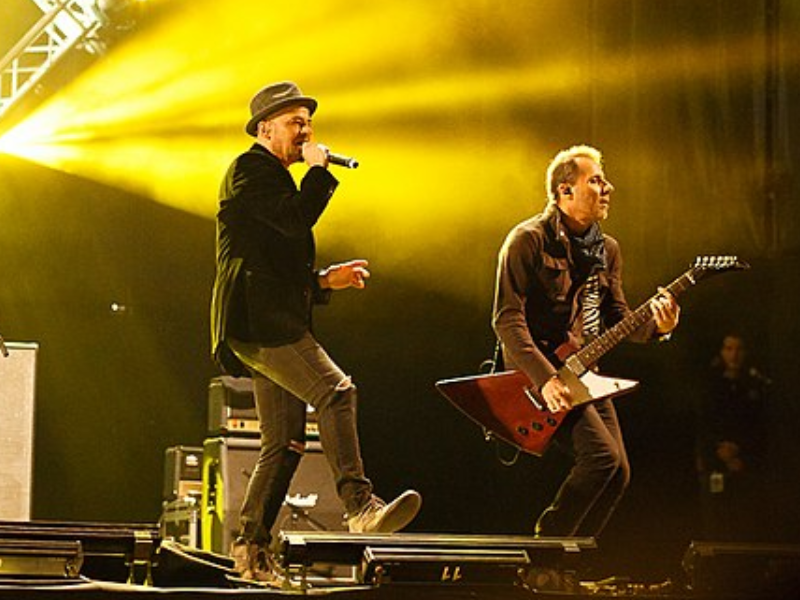 Titãs is bringing their legendary energy back for the fans at Radio City Hall on Friday, 6th of October 2023! It's a legendary moment as seven members from the band's classic lineup is reuniting for their 40th anniversary.
The excitement doesn't just stem from their fans. The band members themselves are hyped for this celebration and they showed it with messages on their official website.
For Arnaldo Antunes, he said that he is celebrating being part of the first ten years in the band but with continued friendship for many years. Branco Mello says that the band wants to meet old friends, play together, and remember good stories.
Charles Gavin describes the concert as a materialization of something rare. Nando Reis talked about the band's strength of being able to play for different generations. Paulo Miklos sees the concert as an opportunity to revisit the power of Titãs' music.
Sergio Britto celebrates being able to contribute and support each other to do the best and Tony Belloto speaks about the desire to remember the 40 years of the band's existence.
Their upcoming gig, as part of their Encontro Tour, on October 6 at New York's iconic Radio City Music Hall marks another milestone in their illustrious career. This legendary venue has hosted some of the biggest names in music, from Pink Floyd to Lady Gaga, Tony Bennett to Britney Spears, and Christina Aguilera to Mariah Carey. As Latin Grammy winners, Titãs is set to bring their explosive energy and unparalleled artistry to the hallowed halls of Radio City, captivating audiences with their electrifying performance.
Renowned Brazilian director Otávio Juliano leads the artistic direction of the band's stage show. The announcement of the Titãs Encontro tour in November 2022 sparked curiosity and excitement among Brazilian music enthusiasts who eagerly anticipated the reunion of the band members and see what performance they would deliver to the fans.
"I'm particularly thrilled with the idea of playing in one of the US's most prestigious and iconic stages," vocalist and multi-instrumentalist Miklos said in a statement. "It's fulfilling to be able to celebrate our 40th anniversary and meet our fans at Hard Rock Live Hollywood in Florida and the famous Radio City Music Hall in New York. They're both internationally renowned venues that host the biggest artists in the world. It will be unforgettable, I'm sure."
So, catch the Titas Encontro Tour' live and get ready to be swept off your feet by their electrifying and pulse-pounding performance! Mark your calendars for a night of pure adrenaline and exhilaration as the Brazilian supergroup takes center stage at the legendary Radio City Music Hall on Friday, October 6, 2023.