Radio City Music Hall | New York City, New York
This summer, you better prepare yourself for a fabulous drag festival! RuPaul's Drag Race official tour, Werq The World, is coming to New York City, bringing the reality show's fiercest drag queens! On Friday, 25th August 2023, Werq the World will light up the Radio City Music Hall! The show is set to deliver outstanding performances from sensational queens, such as Asia o'Hara, Deja Skye, Daya Betty, Jorgeous, Lady Camden, Kandy Muse, Naomi Small, and Plastique Tiara! Many more surprises await guests on this coveted New York stop because the rumor is that Werq the World will also feature two contestants from RuPaul's season 15! Fans can anticipate numerous high-energy performances, such as lip-synching marathons, song numbers, voguing, and plenty of roasts! Of course, you can't expect a drag show without being read to filth! So quickly score your tickets now and watch out for the queen's awe-inspiring looks and costumes! You can get it only at Werq the World in New York City!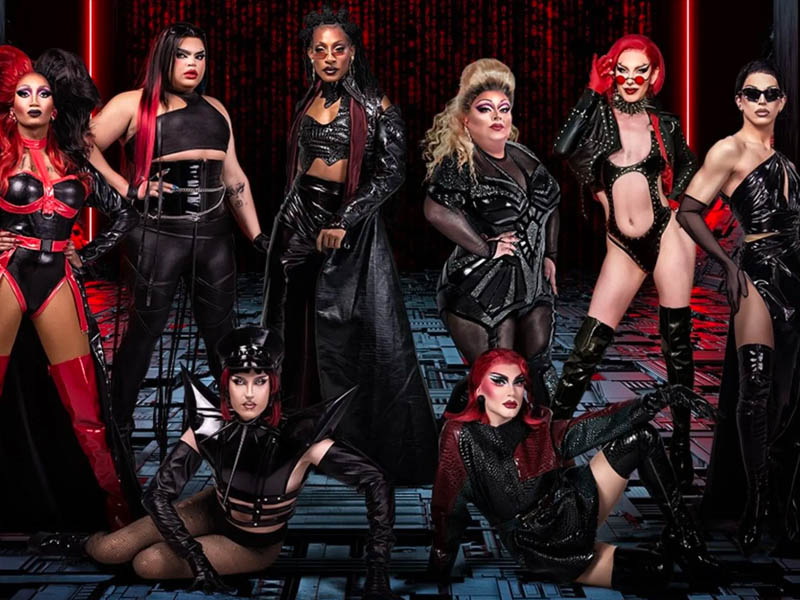 If you've been watching RuPaul's Drag Race, hoping you can see the queens in person, your wish is absolutely granted! Werq the World is the official tour of the reality competition series, and it's bringing the show to over 40 cities in North America! The drag extravaganza will feature several favorite drag queens performing in a concert-style major production, complete with a giant jumbotron! Werq the World is produced by Voss Events founder Brandon Voss.
The concert series was launched in 2017 and kicked off with two shows in Canada, followed by a series of performances in the U.S. Season six winner and critically-acclaimed stand-up comedian Bianca Del Rio hosted the tour, along with RuPaul's Drag Race longtime judge and producer Michelle Visage and season 1 star Shangela. The concert series took over several continents for its first world tour, including Europe, North America, and Latin America. By 2019, Werq the World has reached Australia and Asia, in addition to its phenomenal return to Europe and North America.
This 2023, the brand new Werq the World Tour returns with a groundbreaking sci-fi concept. The queens of a dystopian future must choose between the real world and the artificial reality that they have come to know. Fans can expect jaw-dropping visuals and state-of-the-art production. In a statement, producer Voss shared, "We've really elevated the show this year with a cohesive storyline that weaves theatre into large-scale concert-style performance. It's a multimillion-dollar production that rivals the largest pop stars in the world."
Jon Norris of Voss Events added, "Werq the World is the official RuPaul's Drag Race tour for a reason. It is the biggest, most spectacular drag show on the planet. The music, sets, fashion, choreography, and lighting in this production are like nothing fans of drag have ever seen before."
If you're a RuPaul's Drag Race fan, you should put Werq the World Tour on your bucket list! Catch your favorite drag queens this summer by scoring tickets now to Werq the World's stop at the Radio City Music Hall on Friday, 25th August 2023. Access to this guaranteed electrifying show is now up for grabs!