Radio City Music Hall | New York, New York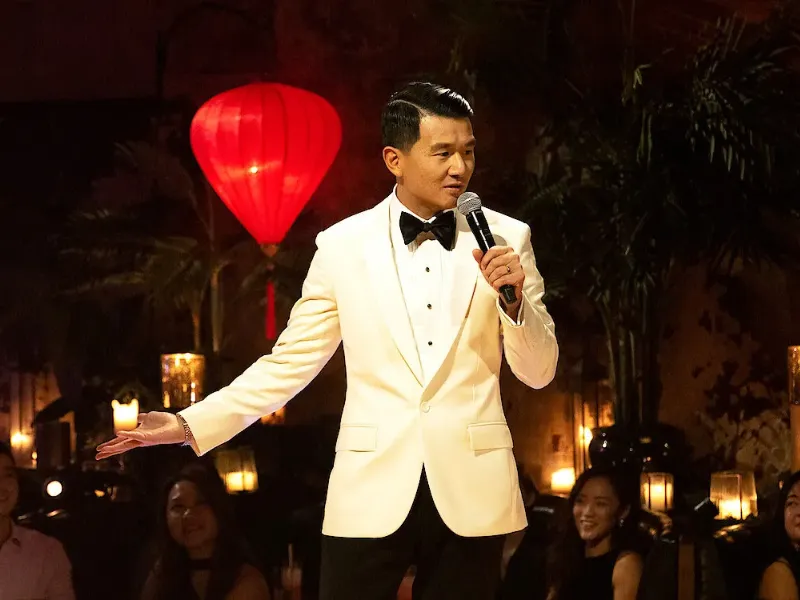 Treat yourself to Ronny Chieng's comedic ingenuity on his Saturday standup special LIVE on January 27 at the Radio City Music Hall! Titled "The Love to Hate It Tour," this national headlining series plans 34 uproarious exhibitions from January to June, the majority presented by Live Nation. Ronny Chieng first became a household name as one of The Daily Show's leading correspondents, though he was already an award-winning standup comedian at that point. Now, he has even starred in bonafide blockbusters, including the global megahit "Crazy Rich Asians." Chieng has conquered festival circuits from Melbourne to Sydney to the renowned Just for Laughs in Montreal and was named in Variety's 2016 list of "10 Comics to Watch." His standup specials, the endlessly entertaining "Speakeasy" and "Asian Comedian Destroys America!," have garnered critical and public acclaim, popularizing Chieng's seamless style of absurdist and anecdotal humor. Catch him LIVE at the Radio City Music Hall's magnificent stage this January. Book your seats now!
Are you ready to get destroyed? Because Ronny Chieng is rampaging across the United States, leaving a trail of rib-tickling destruction this 2024 with "The Love to Hate It Tour!" Presented by Live Nation, the half-year engagement has 34 dates scheduled from January to June, bringing the multi-awarded comedian's top-rated acts coast-to-coast. Plan your weekend right and watch him LIVE on Saturday, January 27, at NYC's Radio City Music Hall!
"His comedy was witty, and he didn't shy away from topics that help us all relate to each other (for the good or bad). His approach was refreshingly candid, the content spot on, and the perfect blend of finding humor and hope during these seemingly impossible times."
Clench your jaw and brace for impact from Ronny Chieng's pun-packed punchlines! Honing his comedy craft since 2009, our headliner has steadily climbed the ranks of the country's most applauded standup talents. Versatile. Edgy. Absurd. He's a walking juggernaut of hilarity who'll throw funny insights and hard-hitting truths that will knock you cold!
Ronny Chieng pops off television as a correspondent in Comedy Central's The Daily Show, with a recent special episode as a guest host. Featured in Variety's "10 Comics to Watch" of 2016, he has toured far and wide across festival circuits, which includes appearances in the prestigious Just for Laughs Comedy Festival in Montreal, Canada. Chieng has also received three awards—Best Newcomer, Director's Choice, and Best of the Fest—from the Sydney and Melbourne Comedy Festivals.
From the Netflix corner, he released critically acclaimed standup specials "Speakeasy" and "Asian Comedian Destroys America!" and voiced the titular protagonist of the hit animated series "Scissor Seven." Chieng also starred in SBS's "Legally Brown" in various roles, ABC's "Ronny Chieng: International Student" as himself, and Disney's "Doogie Kameāloha, M.D." as Dr. Lee. On the big screen, he was featured in certified blockbusters, such as "Crazy Rich Asians," "Godzilla vs. Kong," and Marvel's "Shang-Chi and the Legend of the Ten Rings."
The Big Apple's Radio City Music Hall will host Ronny Chieng LIVE this Saturday, January 27! Emanating a breathtakingly brilliant ambiance, the "Showplace of the Nation," offers a world-class stage for the comedian, supporting his act with the best lighting and acoustic facilities technology has to offer. Click the blue button to reserve your seats now!