Radio City Music Hall | New York City, New York
British comedian Ricky Gervais is extending his massive comedy outing and adding more dates for his highly-coveted 2023 run! The Armageddon tour brings the iconic host, actor, comedian, and director to U.S. shores, and he'll be stopping in New York this summer! On Friday, 30th June 2023, the two-time Primetime Emmy Award-winning star is taking over the Radio City Music Hall with his much-awaited stand-up set! The show will feature The Office star's latest material and never-heard-before punchlines and quips. Don't waste any time now. You should hurry and score your tickets now to this incredible stand-up comedy show featuring one of Britain's greatest comedians, Ricky Gervais!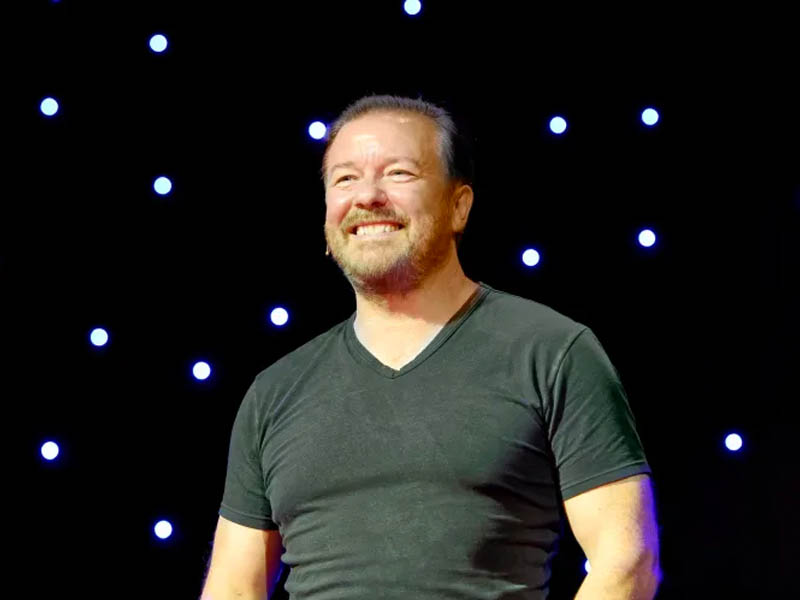 Ricky Gervais has been one of the most prolific and highly-influential personalities and comedians over the past several years. He rose to international prominence when he created, wrote, and starred in the popular television series, The Office. The series, which was a mockumentary of the day-to-day lives of office employees, earned Gervais the Best TV Comedy Actor Award at the British Comedy Awards in 2002. The show eventually had several local adaptations, including the American version of The Office, starring Steve Carell.
After wrapping up the award-winning show, Gervais moved to creating and starring in several more critically-acclaimed sitcoms, such as Extras, An Idiot Broad, and After Life. Gervais also won Best Comedy Performance at the Bafta Television Awards three years in a row from 2022 to 2004 for The Office and again in 2006 for Extras. In 2007, Gervais won Outstanding Lead Actor in a Comedy Series at the Primetime Emmy Awards for Extras.
Apart from starring in award-winning comedy series, Gervais is a phenomenal stand-up comedian. He pursued stand-up comedy during the late '90s and became a successful act after an unforgettable performance at the 2001 Edinburgh Festival Fringe. In 2003, Gervais started touring the U.K. By 2009, Gervais headlined the New York Comedy Festival. In 2017, Gervais released his first Netflix comedy special, Humanity, followed by an international tour. After the phenomenal comedy run, he released two more highly-acclaimed Netflix specials, SuperNature and Armageddon.
See the award-winning comedian, Ricky Gervais, deliver his brand new material from Armageddon at the Radio City Music Hall on Friday, 30th June 2023! Tickets are now up for grabs!