Radio City Music Hall | New York City, New York
New York Latin music fans will surely feel ecstatic this April 15 as the ever-endearing Ricardo Montaner serenades his fans at the Radio City Music Hall. The Argentine-Venezuelan vocalist-songwriter will enthrall his fans with his romantic ballads, which will tug at your heartstrings. As part of his "Ya Te Hecho De Menos Tour," the 65-year-old multi-platinum singer will perform his chart-topping hits, including "La Cima Del Cielo," "Yo Puedo Hacer," "El Poder De Tu Amor," "Sera," and songs from his most recent album "Tango." Whether you have been an avid Montaner fan since the 80s and 90s or you know him through his classic tunes that have become theme songs for various telenovelas, this concert will feed your longing for quality Latin music. Get your tickets now!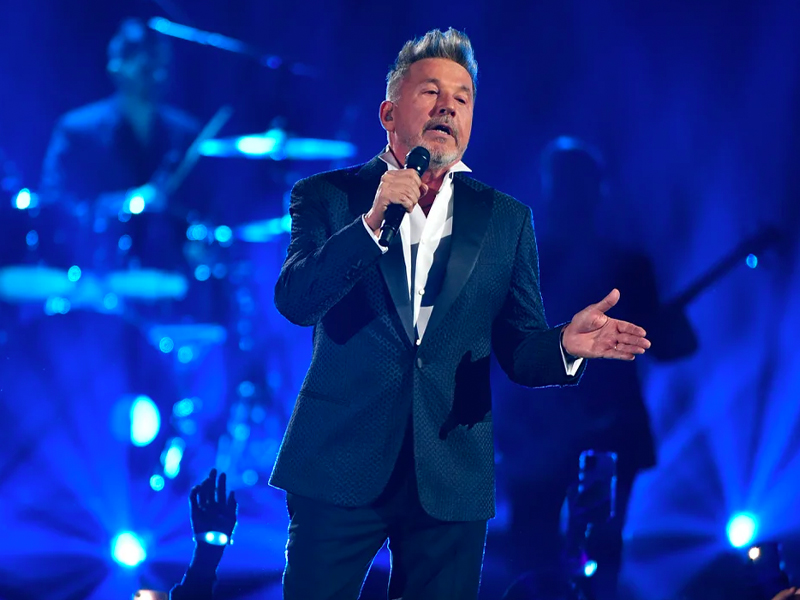 Ricardo Montaner is a renowned singer, songwriter, and producer from Argentina. He has been active in the music industry since the late 1970s and has released over 25 studio albums, selling over 100 million record copies worldwide. He is best known for his romantic ballads and Latin pop music.
Ricardo Montaner was born in Valencia, Venezuela, in 1957. He began his music career in the late 1970s, releasing his first single, "Mares," in 1976. This was followed by his joining a prestigious Latin singing competition, which propelled his career to popularity. His first album, "Cada Dia," came out in 1983. The album was a success, and he soon became a popular figure in the Latin music scene. He released several more albums throughout the 1980s, including "Ricardo Montaner," "Canta Montaner II," and "Un Toque de Misterio." In the 1990s, Montaner's career reached newer heights. He released several successful albums, including "En El Último Lugar del Mundo," "Una Mañana y Un Camino," and "Es Así." He also began to collaborate with other Latin music stars, such as Alejandro Sanz, Juanes, and Shakira. In 1999, he released his most successful album to date, "Con La London Metropolitan Orchestra," which sold millions of copies worldwide. Throughout his career, Montaner has been praised for his lyricism and music production, as well as for his collaborations with other Latin music stars. He has won numerous awards throughout his career, including a Latin Grammy Lifetime Achievement Award.
Latin serenade will fill up the halls of the Radio City Music Hall as Ricardo Montaner performs at the majestic theatre in New York on Saturday, April 15. Tickets are on sale now!