Radio City Music Hall | New York, New York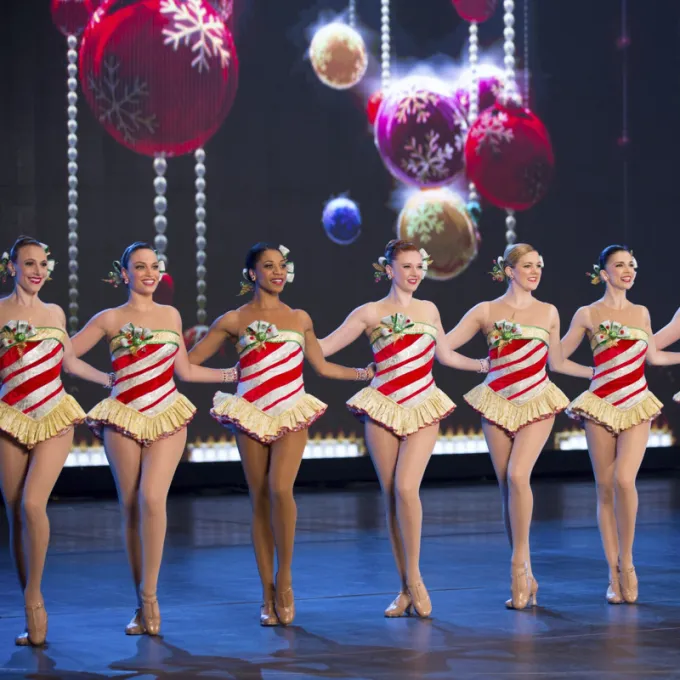 The world famous Radio City Music Hall hopes that your Monday evening is free, because Radio City Christmas Spectacular: Radio City Rockettes is coming back to New York, New York to put on a five-star dance performance that you won't soon forget. This show combines the incredible talent of widely-regarded dancers, as well as music that's sure to stay with you days after the curtains close. Only in the Radio City Music Hall will you be able to see this perfect blend of music, performance cultures, and traditions. Radio City Christmas Spectacular: Radio City Rockettes has already won the hearts of fans all across the world, and this is your opportunity to see what all the buzz is about. If you don't want to miss out, then click that Buy Tickets button fast and see what may be the greatest dance performance of 2023.
Hey, you holiday fanatics! Put down your gingerbread lattes and listen up! It's that time of the year again and I am stoked to announce that the Radio City Christmas Spectacular - yes, the one with the Radio City Rockettes - is hitting up Radio City Music Hall on December 25, 2023! There's absolutely nothing that screams "Christmastime" louder than this show.
If you've never seen it live, brace yourselves for a festival of vision: gorgeous costumes shimmering under the stage lights, the super synchronized high kicks of the Rockettes, gigantic Christmas trees, and a simply magical atmosphere. Trust me, you'll feel like you've stepped into a snow globe! You'll be humming along to tunes of festive carols while the dance acts will leave you gasped - truly a visual feast.
About Radio City Christmas Spectacular: Radio City Rockettes
Have you ever witnessed the blend of grace and precision mixed with festivity? If not, wait till you see the Radio City Rockettes perform. These girls, my dear friends, are more than proficient. They are awe-inspiringly flawless, with a two to five shows a day schedule throughout the holiday season that would bust your endurance.
The Rockettes' history extends all the way back to 1925 - that's almost 100 years of Christina Spectacular! With their dance routines that require astronomical precision and a dedication that's commendable. They have well earned their title as one of the greatest Christmas traditions in America.
Radio City Music Hall Information
You'll find the iconic Radio City Music Hall placed grandly the heart of New York City. This Art Deco jewel has been captivating audiences since 1932. And let me tell you, walking into the 'Showplace of the Nation' is an experience in itself. The grandeur, the elegance, the history - oh, it's all too impressive.
And in such a celebrated venue, the Rockettes seem to sparkle brighter, and the music sounds richer. So, get ready to soak up the holiday charm amplified by the historic splendor of this gem of a music hall.
Ticket Information
Here's the big question - where to get tickets? Of course, you could always go the old-fashioned way and queue at the box office under chilled wind gusts. But hey, we're living in 2023, right? Resale ticket platforms are crowding the internet. But have you heard of Ticket Squeeze? I stumbled across this platform recently, and I have been genuinely impressed.
Ticket Squeeze offers low prices and low fees. Not just that, they have a fantastic user experience and top-notch customer service. Just a few clicks and voila, you have your tickets, snug and warm in your inbox.
I strongly urge you doesn't procrastinate on snapping up tickets. The Radio City Christmas Spectacular is quite the hot sell, don't you get left in the chilly!
I'm telling you, folks, nothing wraps up the Christmas Day like watching the Radio City Rockettes perform. It's heartwarming, it's fun, it's tradition. So go, grab your tickets, round up your clan, and get ready for a spectacle like no other. Make Christmas 2023 one to record in the history books!