Radio City Music Hall | New York City, New York
Are you a fan of Noah Kahan's poignant and honest storytelling? If you belong to the number of his growing fans, you should get a hold of a ticket for his "Stick Season Summer Tour," which will be stopping at New York's Radio City Music Hall on June 7. Prepare to hear the folk-infused pop songs of the Vermont-based artist and sing along to his massive hits, including "Hurt Somebody," "Young Blood," "Part of Me," and "Northern Attitude," among many others. Joined by the acclaimed singer-songwriter Joy Aladokun as his special guest, Noah will enthrall audience members with his heartfelt lyrics and emotional delivery that will genuinely make you laugh and cry. Tickets are now on sale, and you must reserve yours before they run out. Score yours by hitting the "Get Tickets" link.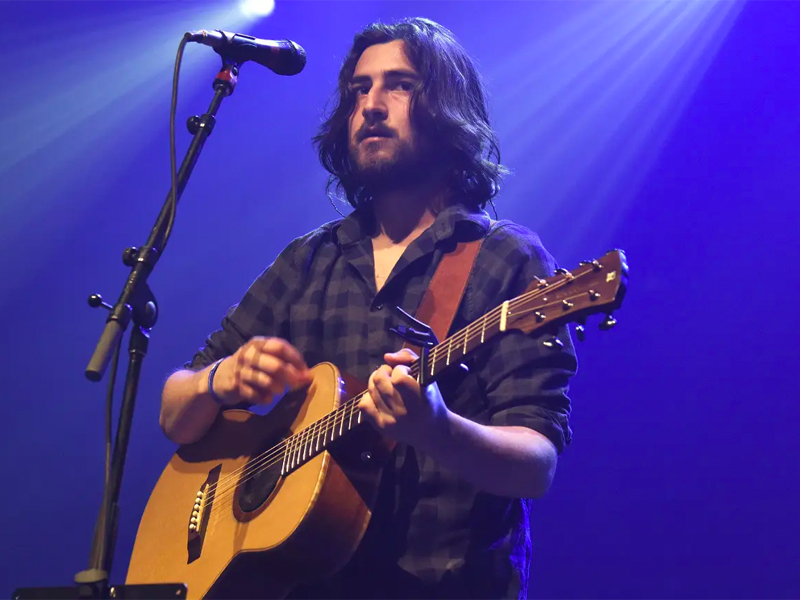 Noah Kahan is an American singer-songwriter from Strafford, Vermont. He is best known for his hit single "Hurt Somebody," which peaked at number one on the Billboard Alternative Songs chart in 2018.
Kahan has released two studio albums, "Busyhead" in 2018 and "Hurt Somebody" in 2020. Kahan's music is a blend of folk, pop, and alternative rock. His lyrics are often introspective and reflective, exploring themes of love, loss, and identity. His sound is often described as "heartfelt" and "emotional." He has been compared to artists such as Bon Iver, The National, and The Lumineers.
The folk/pop musician has toured extensively throughout the United States and Europe, performing at festivals such as Lollapalooza, Bonnaroo, and Austin City Limits. He has also opened for acts such as Hozier, Vance Joy, and The Head and the Heart. Kahan has received critical acclaim for his music, with critics praising his songwriting and vocal delivery. He has been nominated for several awards, including a Grammy Award for Best New Artist in 2019. His music has been featured in several films and television shows, including Grey's Anatomy, The Vampire Diaries, and The Fault in Our Stars. He has also collaborated with artists such as Halsey, Julia Michaels, and Kygo.
Sing along to Noah Kahan's heartfelt lyrics and witness genuine emotional delivery as he performs at the Radio City Music Hall in New York on Wednesday, June 7, 2023. You will definitely resonate more as Joy Oladokun joins in to perform her earnest folk-pop songs such as "Breathe Again." Get tickets now!