Radio City Music Hall | New York City, New York
Nate Bargatze is coming to Radio City Music Hall on October 7 and 8, 2023, and fans can't wait to check him out. You can expect an evening jam-packed with falling over your seat laughter and witty humor from one of the funniest comedians in the industry today. His family-friendly, clean comedy with lots of observational humor comes as a welcome change from typical comedians found on stage today, plus his comedic timing is impeccable, which is why so many people love going to his shows. He is known for his ability to pack out venues, and his capacity to connect with his audience through relatable and hilarious anecdotes is unmatched. Nate Bargatze is sure to leave you in stitches and wanting more, so be sure to grab your tickets right here and now before they sell out. For an absolutely memorable evening, click the "GET TICKETS" button now!!!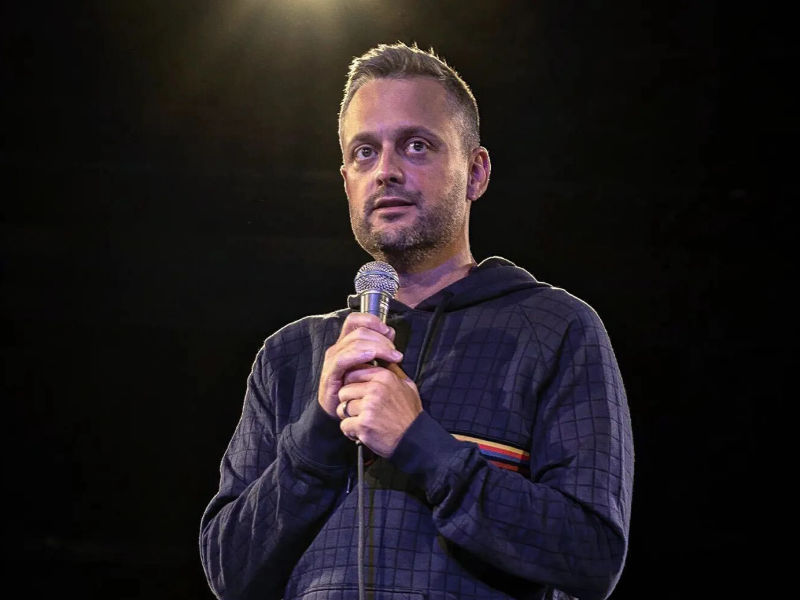 One of the biggest stars in the funny business, Nate Bargatze is known for his laid-back, clean cut comedy and hilarious observations on everyday life. His delivery is truly amazing, and he has earned critical acclaim as well as a huge legion of dedicated fans of all ages.
Bargatze was born in Nashville, Tennessee, to parents Stephen and Carole Bargatze, in March 1979. His father was a former clown turned magician and motivational speaker. Raised in a wholesome Christian background, Bargatze's comedy is free from crude material like sexual content and swearing, and this makes him one of the most approachable people in the industry, which he has been doing for 20 years now.
His humble beginnings started at The Boston in New York City, and as time went on, so did his ascent to fame, having appeared on TV talk shows such as the Tonight Show and Conan and created several specials as well as touring the nation. His specials, such as Netflix's "The Tennessee Kid", "Greatest Average American," and "The Stand-ups," feature stories about his observances and life experiences. His brand new special came out earlier on Amazon Prime called "Hello World" and has already received incredible reviews on the Internet Movie Database.
In 2022, Nate was Grammy nominated for "Best Comedy Album" for "The Greatest Average American." This was only his second hour long special, and the fans loved his delivery when he he talked about his life, meeting his wife, and being a father as well as a husband.
During one of his shows at the Nashville's Birdgestone Arena in April 2023, he made history when he broke the record for the venue's all time attendance with over 19,000 people watching him perform.
This spectacular performer is on the rise, and you can expect an absolutely amazing show with some of the most hilarious wholesome comedy available. With a track record of selling out venues as well as a huge, devoted following, tickets are bound to sell out very quickly so be sure to grab yours right here and now before they sell out.