Radio City Music Hall | New York City, New York
New York City's Latin music fans are in for a treat this early spring as the Latin superstar, Melendi, will bring his "Likes y Cicatrices Tour" to Radio City Music Hall on March 11, 2023. Melendi's rock, flamenco, and rumba tunes will liven up your Saturday evening and have you dancing and singing to his greatest hits and latest tracks. Sing along to his classic hits, such as "La Promesa," "Por si las Moscas," "Saraluna," and "Cheque al portamor," and be one of the first ones to witness him perform his new songs from his most recent album. Whether you are a big fan or just want to have a great time, this concert is perfect for you. Melendi is known to give electrifying yet sincere performances in his shows. So don't miss this opportunity to see the Spanish hitmaker perform live! To purchase your tickets, click the "Get Tickets" link.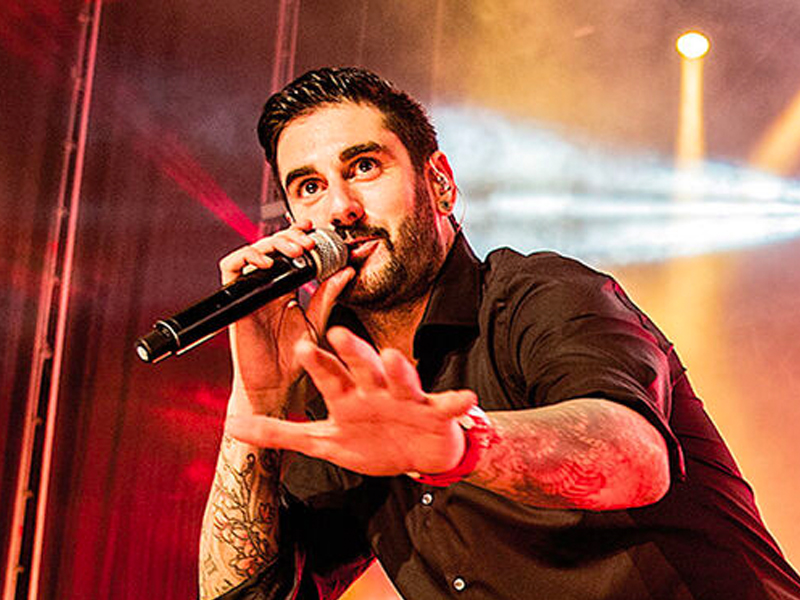 Melendi, whose real name is Ramón Melendi Espina, is a Spanish rock, flamenco, and rumba singer and songwriter. In 2001, he got his start in the music industry when he joined El Bosque de Sherwood, a Latin Pop-Rock band. When he left the band, he was inspired to start a solo career, and he released his early hits: "Sin Noticias de Holanda," "Vuelvo a Traficar," and "El Informe Forense." Javier Valio of Carlito Records took notice of the Melendi in 2002. As a result, the record company signed him. He released his first album, "Sin Noticias de Holanda," in 2003. The album did okay, and he moved on to record another. Contrarily, his song "Con la luna llena" was played at 2004 Vuelta a España, a major Spanish bicycle event. The publicity he received propelled him into the top 100 Spanish national album rankings. His later albums, such as "Mientras No Cueste Trabajo" and "Curiosa la Cara de Tu Padre," continued in the same vein of success.
After a four-year hiatus, he returned in 2010 with a rock album called "Volvamos a Empezar," departing from his signature rhumba sound. Introspective albums like "Un Alumno Más" and "Quitate las Gafas" followed a few years later. Both of these projects achieved widespread acclaim.
Now, the 43-year-old singer-songwriter is preparing for his US tour. Dubbed "Likes y Cicatrices," the tour will visit major cities in the country to promote his latest album with the same name. If you're a fan of the Spanish superstar, you should get your tickets for his New York stop at the Radio City Music Hall on March 11, 2023. Click the "Get Tickets" link to reserve your tickets as early as today.