Radio City Music Hall | New York City, New York
The one and only Keshi just announced that he's going to 'HELL & BACK' on his new 2023 tour, taking his infectious ultra-chill, R&B, and lo-fi magic to the live stage at Radio City Music Hall on Wednesday, 15th of March 2023. Set to wrap up his 'HELL/HEAVEN' world tour as 2022 comes to a close, Keshi's gearing up to kickstart 2023 with his blessing. The "like i need u", "2 soon", and "drunk" singer is calling you up for a trip to 'HELL & BACK' as he continues celebrating the release of his debut full-length album and a whole new year for bigger surprises. Book your tickets now!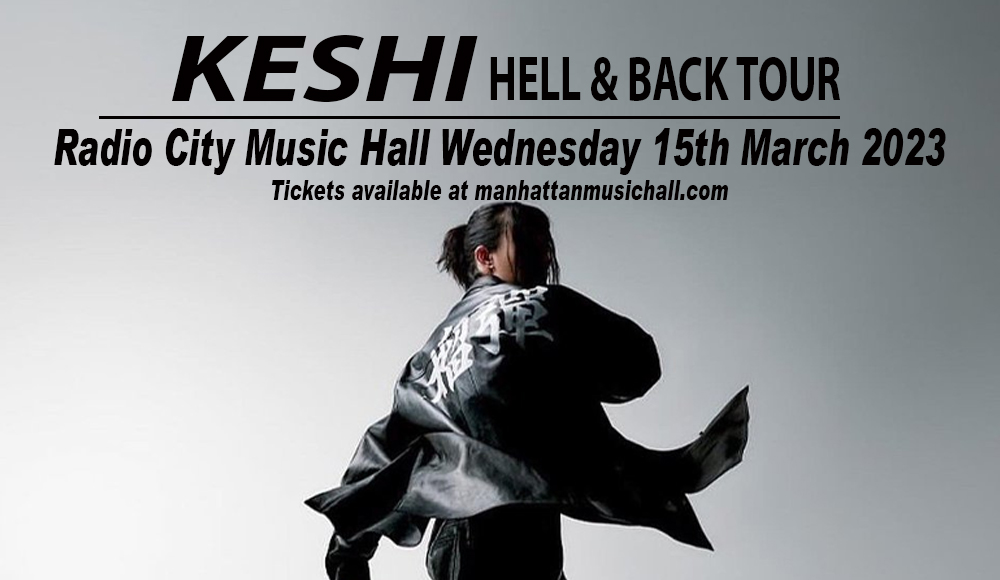 Keshi, born Casey Luong to Vietnamese parents, grew up in Houston, Texas and first got his hands on a guitar at age 13. Teaching himself to play using his grandfather's Vietnamese music book, Keshi shared that John Mayer and Ed Sheeran were his biggest musical influences growing up. From SoundCloud hits, as he uploaded self-produced tracks in 2017, Keshi soared to become a global sensation as one of the most promising Asian-American acts to globally. With infectious hits such as "Just Friends", "like i need u", "2 soon", and "right here", the man has amassed over a billion streams for his alluring and much-loved artistry.
Keshi, earlier this year, finally dropped his highly-anticipated debut studio album "Gabriel" featuring his singles "Somebody", "Touch", and "Get It". Much-loved for his chill beats and striking lyrics, Keshi continues to hone authenticity in his craft in his newest record.
"I wanted to diversify my range of music I make and put out, and bring it back to what I wanted Keshi to be when I first started," he shared. "I feel like I'm really nailing it and that people will enjoy it."
Hinting flavors of a new musical direction, his track "SOMEBODY" is described to be "one of the sweeter tracks" off of Gabriel.
Talking about the name of his new record with NPR, expressing that he isn't religious but the name was just something he felt drawn to, "It essentially [goes] back to this thought about family and where my life is going right now. I think it's just a reflection of how incredibly personal the whole record is to me." Keshi said.
Wrapping up his 'HELL/HEAVEN' tour in Asia as 2022 comes to a close, Keshi's set to take the world to 'HELL & BACK" as 2023 inches closer and closer. Don't miss out on Keshi's biggest hits, fan favorites, and precious tracks off of Gabriel live on stage by booking your tickets now!