Radio City Music Hall | New York, New York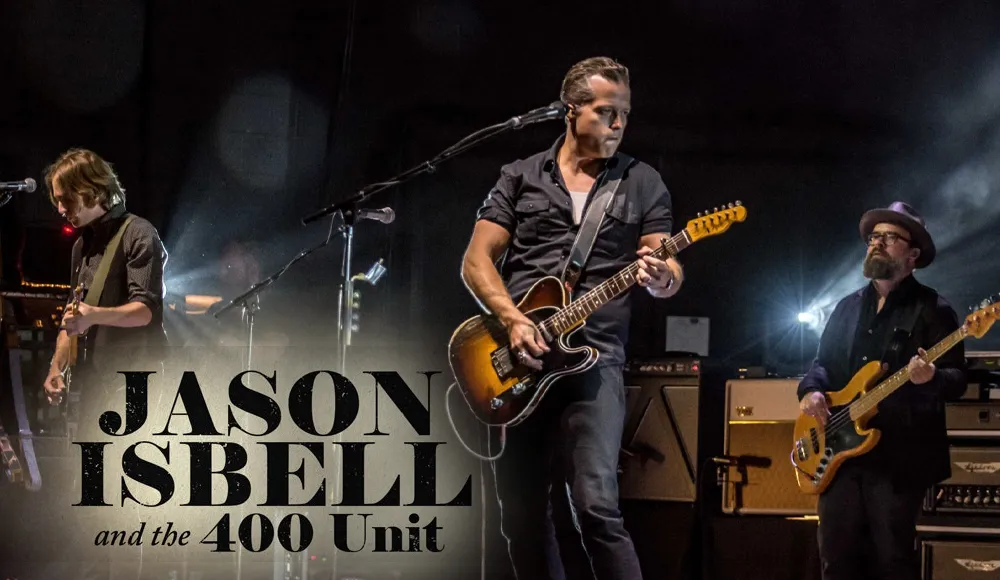 Folk-rock icon Jason Isbell and his beloved band, The 400 Unit, are marking their big NYC comeback. With a slew of new tour dates slated for the upcoming new year, the Grammy Award-winning singer-songwriter is bringing a special guest - Aimee Mann for a wonderful night of folk-rock masterpieces. They're hitting the stage at Radio City Music Hall on Saturday, February 24th. It's definitely something to look forward to! Fresh from the release of his newest album, "Weathervanes" last June, you can expect his newest hits, "Deathwish", "Cast Iron Skillet", and "Save the World" to rock your night. Of course, you're also up to witness his alluring live renditions of his best hits and your ultimate fan-favorite tracks. Having kicked off the tour this year, they're extending the party throughout 2024. So get rockin' to the ensemble's country and folk masterpieces by booking your tickets now!
Having been on non-stop shows throughout 2023, folk-rock icon and Grammy Award-winning singer-songwriter Jason Isbell is extending his roster of shows with The 400 Unit throughout 2024. This time, the rockin' musicians are welcoming special guest Aimee Mann on the road. Performing his newest bangers from "Weathervanes", Isbell is definitely ready to stage rockin' nights with his newest hits, fan favorites, and big surprises. With "Deathwish", "Cast Iron Skillet", and "Save the World" conquering airwaves after the successful release of the new album, the man's been throwing some of the year's biggest parties for his fans.
After parting ways with his former band, the Drive-by Truckers, Jason Isbell hopped on a solo path, kicking off a new journey with his new band, The 400 Unit. From then on, he became an acclaimed artist in the country and folk-rock scene, releasing music through his very own Southeastern label.
Now, about the buzz over Weathervanes, Isbell shares in an interview with Variety, "There are still a lot of quiet moments and a lot of dynamics, but I think it reminds me more of the feeling of one of our live shows," in response to what makes the album different from the rest.
With a record inspired by memorable moments from live shows, you can bet that his supporting tour's definitely one for the books. Sharing new memories and iconic moments to remember, you're in for a rockin' night.
Releasing his first solo album back in 2007, he found his breakthrough in 2013 with his fourth record "Southeastern". It received rave reviews and acclaim from critics, with its iconic track "Cover Me Up" named as Song of the Year at the 2014 Americana Music Awards. By 2018, his great dedication to his craft earned him four Grammy nominations, winning all four awards for Best American Roots Song and Best Americana Album in both 2016 and 2018.
When it comes to his influences, Isbell speaks about the importance of his Alabama roots. "I definitely don't feel like I would be the musician that I am, or the type of songwriter, had I not come from that particular place," he told Flagpole Magazine. "The soul music that came out of there, and a lot of the soul-influenced rock and roll and country music that came out of the studios in north Alabama in the 1960s and 1970s had a big influence on me."
As Weathervanes continues to rock and conquer the airwaves, make sure to mark your spots at his massive NYC show at Radio City Music Hall on February 24th by booking your tickets now!