Radio City Music Hall | New York City, New York
This fall, award-winning rapper and singer-songwriter Janelle Monae is set to deliver a highly-anticipated string of shows across North America! The Age of Pleasure Tour follows the release of her groundbreaking new album. The 2023 effort, dropped just this summer, has already belted out two iconic hits, "Float" and "Lipstick Lover." The long-awaited outing is slated to cover over 20 cities across the U.S., including a coveted stop in New York City! The Grammy-nominated singer and Billboard's 2018 Trailblazer of the Year is guaranteed to perform her numerous hits, including "Yoga," "Make Me Feel," "Q.U.E.E.N.," "Pynk," and many more! Since debuting in 2006, Monae has demonstrated incredible artistry through her music and lyrics. She's also regarded as one of America's most revolutionary performers! If you're keen on seeing her light up the Radio City Music Hall, you better hurry and secure your tickets now, before it's too late!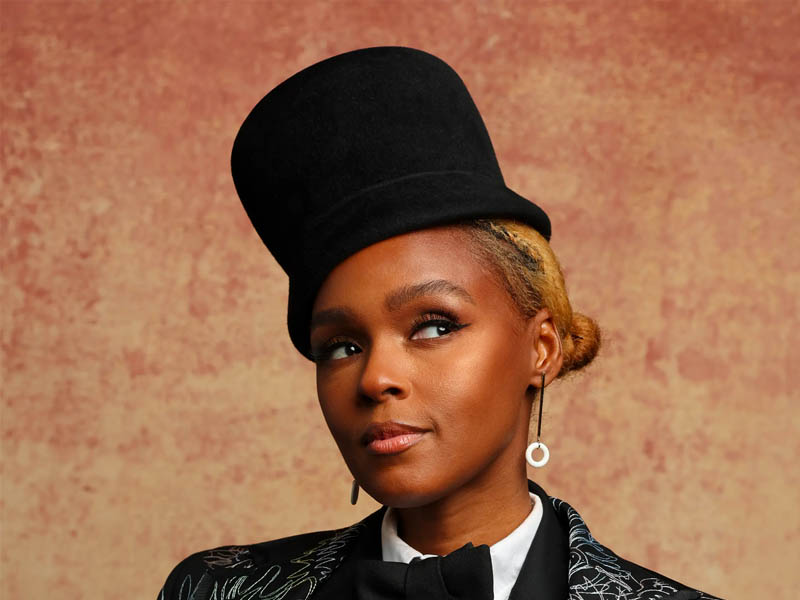 There is nothing Janelle Monae can't do. The prolific performer is a fantastic rapper. In 2018, she demonstrated incredible bars on her rap single, "Django Jane." Although the song didn't enter the mainstream charts, it received wide critical acclaim from fans, peers, and critics. Spawned by her third studio album, Dirty Computer, the track contained many black feminist themes. During an interview, Monae stated that the single was "a response to me feeling the sting of the threats being made to my rights as a woman, as a black woman, as a sexually liberated woman, even just as a daughter with parents who have been oppressed for many decades." Having grown up in a working-class community in Kansas, Monae vividly expressed her support towards black women and others who are living in the marginalized society.
After her groundbreaking work with "Django Jane," Monae dropped the pop-laced hit "Pynk." The single, spawned from the same album as its predecessor, is a stark contrast to Monae's compelling rap track. But it's also similar to "Django Jane" in the sense that Pynk has the same strong message about female empowerment. Moane mentioned that the song, which features pop star Grimes, is "a celebration of creation, self-love, sexuality, and pussy power."
Upon its release, Dirty Computer peaked at number 6 on the Billboard 200 and 4 o the Top R&B/Hip-Hop Albums. The effort also made a remarkable international performance, entering the charts in 18 other countries. The album follows Monae's other notable efforts, including The Electric Lady and The ArchAndroid.
Apart from studio albums, Monae has also released a number of EPs. In 2003, she self-released her demo tape, The Audition. She sold copies of her work out of the car's trunk while maintaining a day job at Office Depot. Janelle Monae's experience of being fired from her day job inspired her to write her debut single, "Lettin' Go." The song attracted the attention of Outkast's member Big Boi, which resulted in Monae appearing in a track in Outkast's 2006 album Idlewild.
That same year, Janelle Monae was signed to Bad Boy Records after founder Sean Combs was impressed with her demos on her MySpace Page.
Apart from music, Monae is also an esteemed actress. Over the course of her music career, she has appeared in feature films, such as Hidden Figures, The Glorias, Harriet, Welcome to Marwen, and her latest project, Glass Onion: a Knives Out Mystery. Monae has also starred in Homecoming and made cameos on other TV series, including Human Resources and We The People.
Monae's exemplary music and acting career has earned her numerous accolades, including eight Grammy nominations, three Critic's Choice Awards, two Blackreel Awards, an MTV Video Music Award, an NAACP Image Awards, a Screen Actors Guild Awards, and two Soul Train Music Awards.
Catch North America's most revolutionary female music artist by securing tickets to Janelle Monae's show at the Radio City Music Hall!