Radio City Music Hall | New York, New York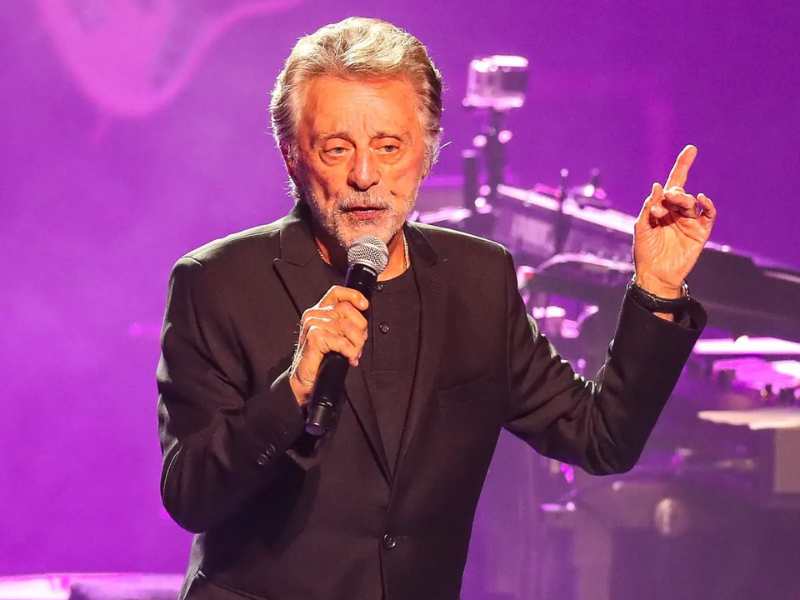 Our favorite Jersey Boys are taking one final bow. Frankie Valli & The Four Seasons are set to perform at the Radio City Music Hall on Friday, March 22nd! The American rock 'n roll legends announced their upcoming "The Last Encores" tour, which kicks off later this fall extending all the way through next year. Rocking a 35-date farewell trek across the U.S., the Tony-winning artists will bring their nostalgic tracks to the stage, including "Sherry," "Walk Like a Man," and everyone's special love anthem "Can't Take My Eyes Off You." With a total of seventy-one chart hits to their name and having sold 170M records worldwide, these men stand as one of the best-selling musical groups in history! Ease up and let Frankie's powerful lead falsetto fill the illustrious Radio City Musical Hall - where entertainment meets its grandest form. Oh, what a night it will be! Hit the "Get Tickets" button now to reserve your seats today!
Frankie Valli & The Four Seasons are saying goodbye with their year-long "The Last Encore" Tour on March 22nd at the Radio City Music Hall in Manhattan. The concert will rock thirty-five venues throughout North America, beginning early in October at the heart of their hometown in New Jersey.
Fans will be ecstatic to know that this 35-show tour is quite an extended encore as it stretches beyond Valli's 90th birthday in May. On the road, the group will drop by the biggest venues, such as Orlando's Walt Disney Theater, Nashville's Grand Ole Opry, and New York's Radio City Music Hall, along with multiple stops in Las Vegas.
Commenting on the upcoming tour, lead vocalist Frankie Valli mentions how it has been an honor to bring these songs on tour over the years. "I am eternally grateful for the love and support of our fans throughout the decades," Valli says. "I always loved touring and can't wait to see the fans."
Impressively, the 89-year-old singer stands as the sole touring member, earning the well-deserved title of a music titan for infusing authenticity and connection into his performances. In his previous shows, he often balances these qualities with clever quips and stories to entertain sold-out arenas.
"His piercing falsetto is one of the most extraordinary sounds in pop, and its power belies the decades. Valli is mortal, though. He's less nimble on his feet nowadays, and this is a farewell tour, but the black-suited singer who was born Francesco Castelluccio still radiates Italian-American cool – there's something of Al Pacino about him – and bone-dry wit." The Guardian shares.
American rock band The Four Seasons was one of the most popular recording acts in the early and middle 1960s, with original members Frankie Valli, Tommy DeVito, Bob Gaudio, and Nick Massi. The band's story was adapted into a highly successful Broadway musical and subsequent film entitled, "Jersey Boys," which exposed a new generation of fans to their music. During the early 90s, the group was also honored with induction into the prestigious Rock and Roll Hall of Fame for their immeasurable contribution to the industry.
The Radio City Music Hall is second to none in delivering the highest quality entertainment shows in all of Manhattan. The venue will be the perfect backdrop for one of the most historic sendoffs that our generation will get to see. We really can't take our eyes off of these tickets, so go ahead and buy your passes to Frankie Valli & The Four Seasons for March 22nd!