Radio City Music Hall | New York City, New York
Enjoy a celebration of traditional salsa music this February when you come to Radio City Music Hall in Madison Square Garden! Sensational Puerto Rican band El Gran Combo is coming over to perform their phenomenal music on Saturday, 11th February 2023! The band celebrated their 60th-anniversary last year and has prepared an exhilarating setlist packed with their biggest hits. The list has been known to feature songs such as "Brujeria," "Ojos Chinos," "Me Liberé," "Un Verano en Nueva York," and many more! Apart from the band's electrifying set, the show will also feature a performance by Puerto Rican-American salsa artist Victor Manuelle! Hurry and score tickets now to see El Gran Combo and Victor Manuelle at the Radio City Music Hall!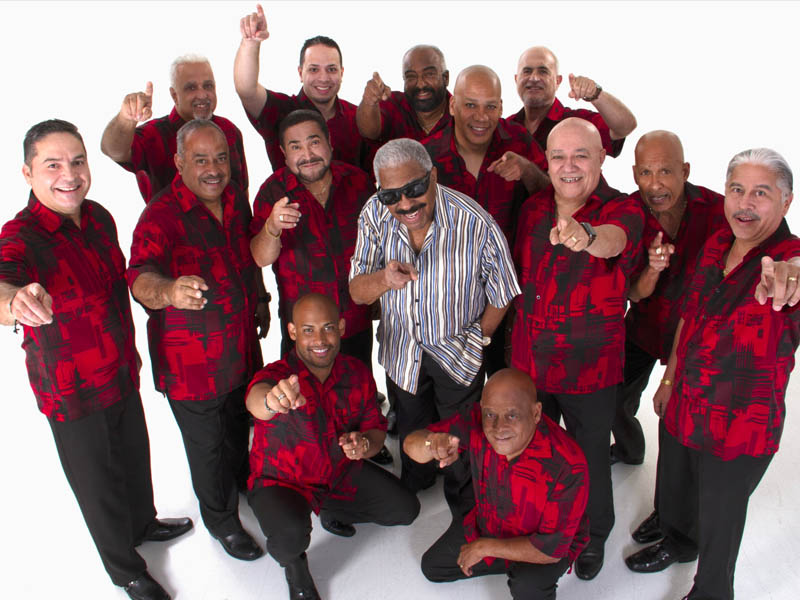 El Gran Combo de Puerto Rico is a prolific salsa orchestra that has been releasing monumental hits since 1962. The band recently celebrated its 60th anniversary with a monster tour across the Americas, including the United States. Founded by Rafael Itheir, the band recorded its first songs with some members from Rafael Cortijo's orchestra. In 1963, the band released its first album, Menaeme Los Mangos, where Joseita Matea performed as the lead singer. The album helped El Gran Combo become well-known across Latin American markets and topped the Latin charts in New York City, Puerto Rico, Panama, and many more.
During the '70s, El Gran Combo decided to release their music independently despite many offers from major labels. The band added a trombone section and released numerous highly-regarded albums, including Por el Libro. In 1973, El Gran Combo, while serving as a support act for Fania All-Stars, performed in front of a 50,000-audience sold-out concert at Yankee Stadium in New York City.
In 2000, El Gran Combo received their most prestigious accolade when they were inducted into the International Latin Music Hall of Fame. At the time, the band was reaching their 40th anniversary. Two years later, they embarked on a massive tour, which included two sold-out concerts in Bayamon, Puerto Rico. The band received the Billboard Latin Music Lifetime Achievement Award the same year. Throughout their 60-year career, El Gran Combo has received seven Grammy nominations, most of which were under Best Tropical Album and Best Tropical Latin Performance. By 2015, the band had received the Latin Grammy Lifetime Achievement Award, followed by the ASCAP Latin Heritage Award two years later.
Grab tickets now to see the monumental salsa orchestra that took over the Latin American market with their phenomenal hits! Tickets to see El Gran Combo at the Radio City Music Hall in Madison Square Garden are now available!