Radio City Music Hall | New York City, New York
There is nothing like a Caroline Polachek concert filled with enthusiastic fans going crazy for her music, dancing to every beat, and singing along to every word. Now she is coming to Radio City Music Hall on Saturday, May 20, 2023, and you can expect a unique experience overflowing with the singer's transcendent vocals, captivating stage presence, and a blend of experimental pop music taking you to a level that you have not experienced before. Watching her on stage is an intimate and immersive encounter that will leave you mesmerized and wanting more, the atmosphere will be that electric. You don't want to miss out on any of this incredible action, so be sure to grab your tickets right here and now before they sell out. Clicking the "GET TICKETS" button and following the on-screen instructions will guarantee entry, so don't delay. Do it right now!!!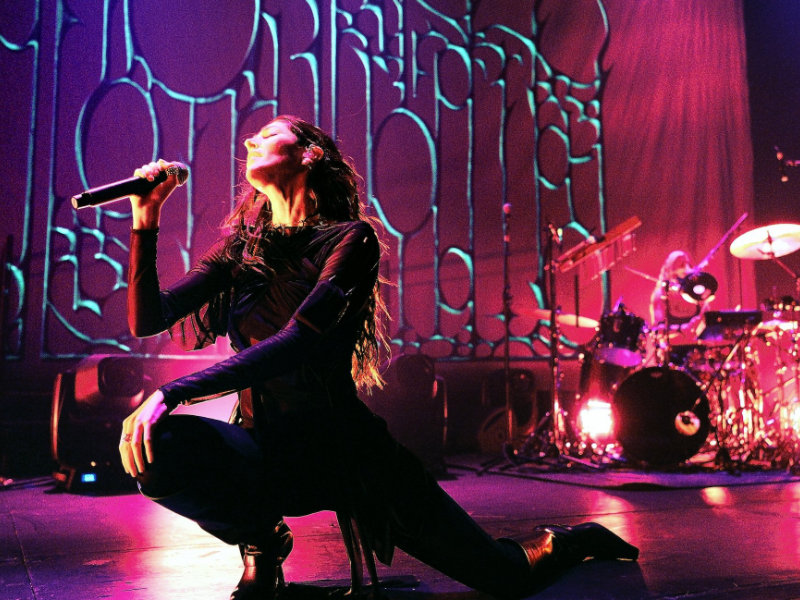 Caroline Polachek first appeared on the scene as part of the indie-pop band Chairlift. The band formed in the late 2000s and created the hit bruises which peaked at number one on Billboard's Bubbling Under Hot 100. After releasing three studio albums the band split in 2017.
Polachek pursued a solo career and became known for her unique and experimental pop music style. Her captivating music features poetic lyrics, sultry vocals that explore themes of self-discovery, identity, and love. Her promotional and album art work is a thing of beauty. Combined, these things really set her apart from the rest of her contemporaries.
Her musical style falls under the alternative and experimental pop scene, blending elements of electronic, classical, and avant-garde music. With intricate production techniques, she creates very distinctive songs that are often lacking in pop music today, which isn't surprising as her influences come from other experimental greats like Kate Bush, Björk, and Fiona Apple.
Her first studio album under her given name as a solo artist was "Pang," which was released in 2019 to critical acclaim. It featured the single "So Hot You're Hurting My Feelings." The single peaked at number 27 on Billboard's US Hot Rock & Alternative Songs chart, and Lady Gaga included it in her "Women of Choice" curated list.
Some of her career highlights, include performing at Coachella, opening for Dua Lipa's Future Nostalgia Tour, and working with Beyonce. In 2021, she released the massive single "Bunny is a Rider" a song that featured playful instrumentals, and the singer's signature vocals. Pitchfork ranked it as one of their top 100 best songs of 2021.
In 2022, she released the single "Welcome to My Island" and her second album was released this year in February, called "Desire, I Want to Turn Into You," and included the aforesaid single as well as other critically acclaimed songs, "Bunny Is a Rider", "Billions," and "Sunset."
Her shows are a truly fantastic experience for fans of the genre and are intimate in nature. So for one of the most fantastic nights out, be sure to grab your tickets right here and now before it is too late.