Radio City Music Hall | New York City, New York
Sensational indie band, Big Thief, is set to rock North America with their massive 2023 tour! The Grammy-nominated act from New York has captivated fans with its unique blend of folk and rock music for several years. They are continuing their mission to spread excellent indie music worldwide! On Thursday, 2nd March 2023, Big Thief will light up the Radio City Music Hall with its electrifying performance! Fans can expect a high-energy setlist packed with massive hits and crowd favorites! If you're a rock, folk, and alternative music fan, Big Thief's show at the Radio City Music Hall is the place to be on Thursday, 2nd March 2023! Hurry and grab your tickets now!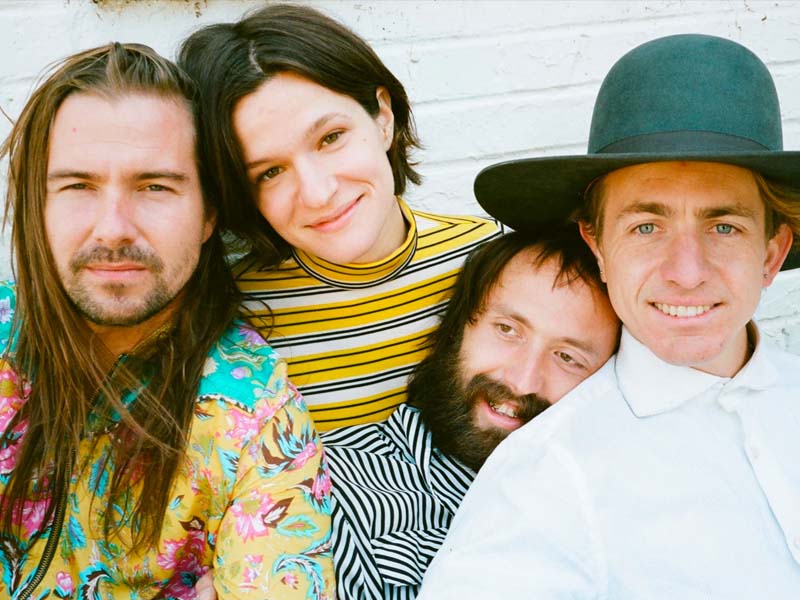 This 2023, Big Thief will be blessing indie music fans' ears with their new album, Dragon New Warm Mountain I Believe in You. The 2022 studio release is a double album featuring six highly-acclaimed singles, including "Little Things," "Certainty," and "Change." Pitchfork's critic described the album as a "20-song epic of kaleidoscopic invention, striking beauty, and wigged-out humor, rambling far beyond the bounds of their previous work." The double album, spanning 80 minutes of incredible soundscape, is Big Thief's most ambitious work in their seven-year career. Not only was the album met with rave reviews, but it also performed impressively on the charts. Dragon New Warm Mountain I Believe in You peaked at number 3 on Billboard's Rock, Independent, and Alternative Albums charts and 31 on the Billboard 200.
Big Thief comprises members who met while studying at the Berklee College of Music in Boston. Led by frontman Adirab Lenker, the band includes Buck Meek on lead guitar, Jason Burger on drums, and Max Oleartchi on bass. Together, they made their debut in 2015 when they dropped their first studio effort, Masterpiece. The album, a literal indie masterpiece, infuses America, folk, and indie rock, creating a unique brand of music. After marking their distinct sound, the band continued with their highly-acclaimed sophomore release, Capacity. The album was preceded by "Mythological Beauty" and "Shark Smile," resonating highly with fans. The band released several critically-acclaimed albums, including the Grammy-nominated 2019 effort, U.F.O.F. In 2021, the band received another Grammy nod with "Not" from their second 2019 album, Two Hands.
Tickets to see Big Thief at the Radio City Music Hall are now up for grabs! Secure your passes now and see why fans have been raving about Big Thief since 2015!