Radio City Music Hall | New York City, New York
Power ballads, soft rock, and showmanship. These are some words attributable to Barry Manilow. For 50 years, he has entertained, performed with classic charm and theatrics, and reshaped pop music to what it is today. Now 79, the celebrated musician continues to perform and make music, and for the 39th time in his career, he is coming back to the Radio City Music Hall for a 5-day concert that will start on May 31. This time, the venue does not make the show great, but the illustrious musician will make these five days great. There is no need to rant about what to expect in this highly-anticipated concert. Check Manilow's track record, and you will know that this will surely be one of the best things you will experience in a live performance. With 19 platinum albums, a plethora of songs can be enjoyed from his discography. Pick a decade, and Manilow has memorable songs to offer you, such as "Mandy," "Can't Smile Without You," and "Some Good Things Never Last." What is truly spectacular about this upcoming event is that it will be a look back down memory lane; you will see Manilow evolve, grow and revolutionize music right before your eyes. This is an experience you will never find anywhere else. So, buy tickets now!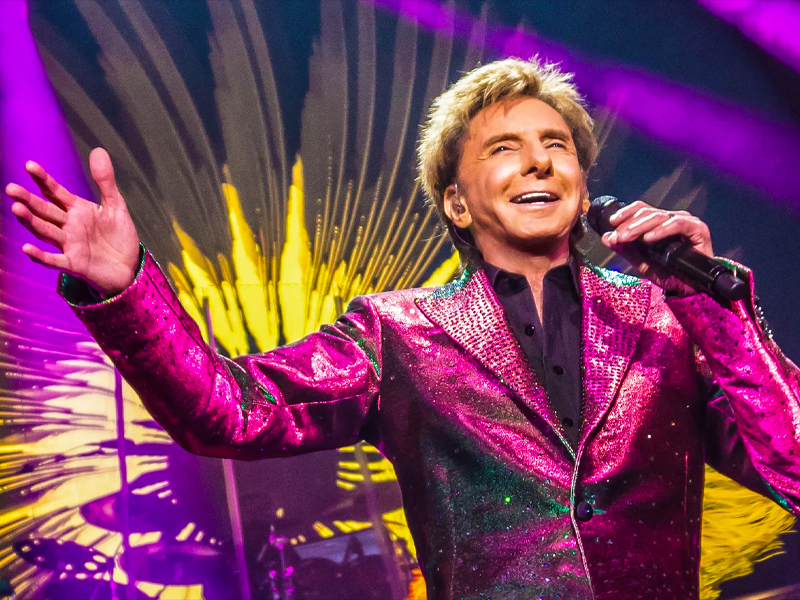 Barry Manilow is considered the paragon artist of soft rock and ballads. For 50 years, he has entertained, performed with classic charm and theatrics, and contributed to shaping pop music. Being in the limelight for more than half his lifetime, Manilow has released 19 platinum albums, over 50 Top 40 singles, 13 top-charting records, 28 top ten songs, and 36 that reached the top 20 of the charts. Today, he is among the pillars of the music industry.
Before Barry Alan Pincus became Barry Manilow, he grew up with music, specifically jazz and Broadway show tunes, influenced by his stepfather. During his young adulthood, he worked at CBS. Later on, he became a film editor and then a musical editor for the network. He would become a music arranger for many rising artists back then. Then came a young artist by the name of Bette Medler. Bette would become a mainstream hit, and with her popularity, Manilow's career skyrocketed as well.
His eponymous debut album came out in 1973. However, with many established musicians to compete with, it was brushed off by many listeners due to many more attractive records. This event did not stop Manilow from shining. A year after, the single "Mandy" came out and was immediately number one on the charts. In 1978, doubts about him being a one-hit wonder disappeared, as his album "Even Now" made a great impression internationally. "Copacabana," "Can't Smile Without You," and "Somewhere in the Night" were massive hits from this album. As the 80s came, he built up his career by recording songs from the genres he loves, including Broadway show tunes. These include "Do Like I Do," "Up Front," and "Some Good Things Never Last." During the 90s and 2000s, his popularity peaked higher and higher as many musicians found his style as a source of inspiration.
In celebration of his colorful and fruitful career, the legend is coming back to Radio City Music Hall to perform his hits. In this 5-day concert, he will be first performing on May 31. Ticket sales have started. Reserve yours now and prepare for a concert experience you will never forget.