Radio City Music Hall | New York City, New York
Legendary singer-songwriter Barry Manilow is set to take over New York City this June! The multi-award-winning performer, actor, and acclaimed music producer will hold a five-night residency at the city's iconic entertainment venue, Radio City Music Hall! On Thursday, 1st June 2023, Manilow will deliver his residency's second night. Fans can look forward to a fully-packed setlist complete with Manilow's sensational hits, such as "Can't Smile Without You," "Mandy," "Could It Be Magic," and plenty more from his 31-album repertoire! Manilow is notably one of the best-selling singer-songwriters of the 20th century! With over 85 million records sold worldwide, his live concerts are definitely worth the trip! Whether you've been a fan since the '70s or a new listener, Manilow's magical hits are guaranteed to entertain you all night! So hurry and score your tickets now to this incredible live concert at the Radio City Music Hall!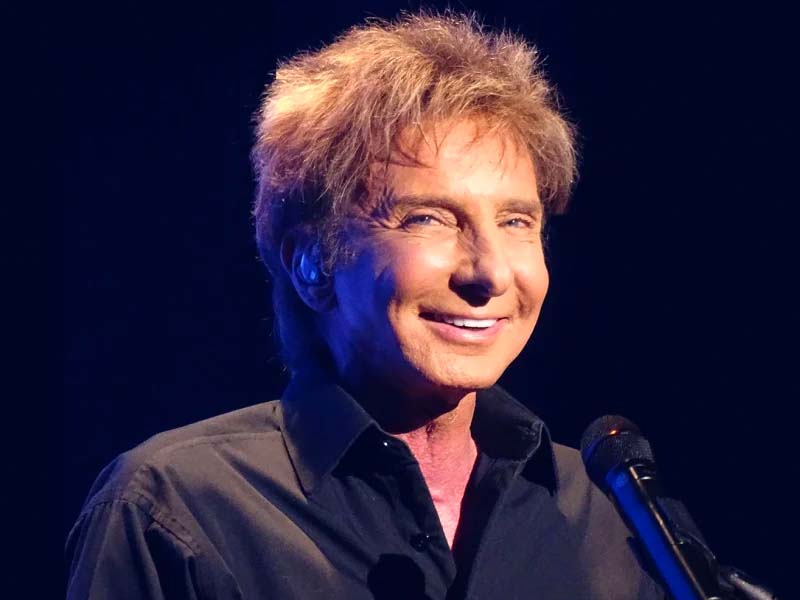 At 79 years old, Manilow remains one of the most prolific performers in contemporary pop music. The timeless singer has dominated the airwaves with his massive hits during the '70s and '80s continues to perform all over the world and sell out major arenas. Since emerging in the mid-'70s, Manilow has dropped over 50 chart-performing singles, 13 of which reached number 1 on the Billboard Hot 100 charts. Some of his most magical hits include "Looks Like We Made It," "I Write the Songs," "Could it Be Magic," "Can't Smile Without You," and "Copacabana (At the Copa)."
Manilow released his self-titled debut album in 1973. The record comes after Manilow spent the later part of the '60s writing jingles for major brands and TV commercials. He also served as a producer for Bette Midler's debut and sophomore album. In 1973, Manilow's debut album made an immediate breakthrough into the Billboard 200 chart, peaking at number 28. The album, which spawned the hit "Could It Be Magic," sold over 500,000 copies, earning gold status in the U.S.
The following year, Manilow released the massive hit single "Mandy." The song, a cover of the original hit "Brandy" by Scott English, topped the Billboard Hot 100 and two other Billboard charts. Besides the U.S., the gold-certified single also dominated the charts in three other countries and entered the top 20 of five others. The single brought Manilow's sophomore album, Barry Manilow II, commercial success. The album soared to number 9 on the Billboard 200 and was later certified platinum in 2020 after selling over one million copies. For the rest of the '70s, Manilow dropped several more platinum-selling records, including Tryin' To Get the Feeling, This One's For You, Even Now, and One Voice. All these albums entered the top 10 of the Billboard 200 and spawned several iconic hits, including "I Write the Songs," "Looks Like We Made It," and "Can't Smile Without You."
Over two next decades, Manilow continued to drop several highly-acclaimed albums. Some of his more notable releases include his 1998 cover album, Manilow Sings Sinatra, and The Greatest Songs of the Fifties, released in 2006. The record featured several popular songs during Manilow's youth, such as "Unchained Melody," "Moments to Remember," and "It's Not For Me to Say." Moreover, the album topped the Billboard 200 and later sold over one million copies in the U.S.
Manilow's exemplary works have earned him multiple accolades, including two Emmy Awards, a Grammy Award, a Special Tony Award, and two American Music Awards. In 2003, he received the Society of Singers Lifetime Achievement Award. Furthermore, Manilow has been inducted into the Songwriter's Hall of Fame and earned a Star on the Hollywood Walk of Fame. In 2009, Manilow's early works as a jingle writer were commemorated with an Honorary Clio Award.
Catch one of the world's most iconic singer-songwriters of all time as he delivers his fantastic set at the Radio City Music Hall this June! Grab your tickets now before they sell out!