Radio City Music Hall | New York City, New York
This summer, multi-award-winning singer-songwriter Barry Manilow takes over the Radio City Music Hall for five nights! The highly-anticipated residency will bring the "Mandy" singer to New York City and will have him deliver his magical hits, crowd favorites, and many surprises! On Sunday, 4th June 2023, Manilow will deliver his fourth night at the famed New York residency! Fans can look forward to his timeless hits, such as "Can't Smile Without You," "Could It Be Magic," and the number 1 hit song, "Mandy." Mind you, a Barry Manilow set is not like any regular concert you've seen in the past. With 85 million records sold and a 31-album catalog, Manilow is bound to blow you away with his incredible showmanship and impeccable voice! So if you're a Barry Manilow fan, it would be a sin to miss this incredible show! So give yourself a break and book that ticket now before the concert sells out!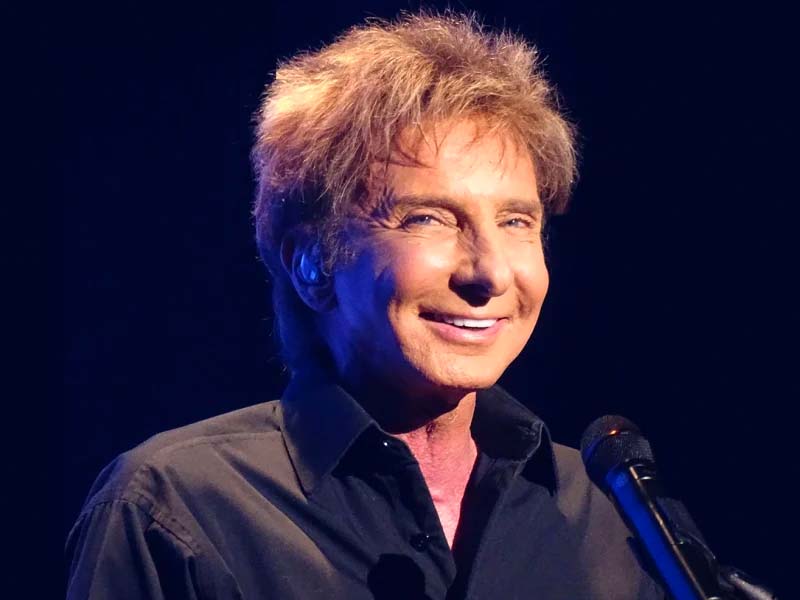 When it comes to contemporary pop music and ballads, nobody can beat the legend. Barry Manilow has proven countless times that he is here to stay. The multi-platinum-selling singer-songwriter has dominated the music industry since the '70s with incredible hits like "Could It Be Magic," "Looks Like We Made It," "Copacabana (At the Copa)," and many more. Many don't know that the contemporary music superstar had a rather interesting start in the music business. Manilow began his career as a commercial jingle singer-writer, belting out catchy tunes for renowned brands on TV. His exemplary work has even earned him an Honorary Clio Award, which he received in 2009.
During the '70s, Manilow transitioned from a jingle music writer to a recording artist, music director, and producer for other renowned performers, including Bette Midler. In 1974, Manilow made his phenomenal breakthrough with the number 1 hit song, "Mandy." His sophomore effort, Barry Manilow II, spawned the incredible track and hit the charts in 16 countries. The success of Mandy became a turning point in his career because Manilow's subsequent releases have consistently performed incredibly on the charts. For instance, the follow-up singles "It's a Miracle" and "Could It Be Magic" peaked at number 12 and 6 on Billboard Hot 100. In 1975, Manilow achieved his second number 1 hit, "I Write the Songs," featured in his third studio effort, Tryin' to Get the Feeling.
Manilow moved on to release 57 singles, 13 of which have topped the U.S. chart. He has also dropped 31 critically-acclaimed albums, 15 of which earned either platinum or multi-platinum status. With a career spanning almost sixty decades, Manilow is the perfect example that longevity in the music business is not just possible but can also be phenomenal. After all, he's regarded as one of the best-selling artists of all time. His six-decade career has resulted in 85 million albums sold worldwide, a Grammy Award, A Special Tony Award, two Emmy Awards, and even a star on the Hollywood Walk of Fame. At 79 years old, he remains a force to be reckoned with. Moreover, his voice is just as amazing as when he debuted in the '70s.
This 2023, take the opportunity to see one of the greatest singer-songwriters of all time by scoring tickets to Barry Manilow's show at the Radio City Music Hall! Tickets to his fourth night (Sunday, 4th June 2023) in New York are now available! Hurry and buy your tickets now. We promise you will have a magnificent evening with the great Barry Manilow!