Radio City Music Hall | New York, New York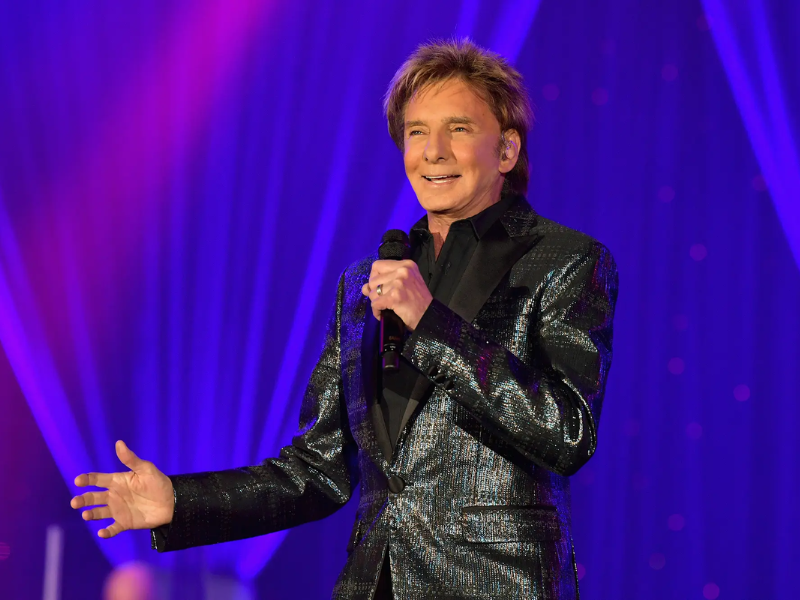 This Emmy, Grammy, and Tony Award-winning artist's songs continue to make the whole world sing! The Bowery Presents Barry Manilow's Five Nights at Radio City Music Hall on April 17th. Marking his fortieth performance in the esteemed venue, the Copacabana singer returns for back-to-back live shows, but this time, he's bringing along a 50-piece orchestra to take his classic hits to another level! Dubbed by Billboard and R&R Magazine as the number one Adult Contemporary Artist in all of history, Manilow is famous for composing some of the best 70s pop and romantic ballads such as "Mandy," "I Write the Songs," "Looks Like We Made It," "Can't Smile Without You." Drive down to New York's finest stage and watch Barry Manilow in the grandiose entertainment complex known for its architectural magnificence and luxurious atmosphere. Are you ready to take a chance again? Reserve your seats right this instant by clicking the "Get Tickets" button above!
Looks like he's made it! Barry Manilow is set to perform at Radio City Music Hall on April 17th for his "Five Nights" live concert.
Barry Manilow is an American musician whose career spans over seven decades. In 1978, he won his first Grammy for Best Male Pop Vocal Performance for the single "Copacabana (At the Copa)" and has since sold more than 85 million records worldwide.
The musical legend sits down with Parade to talk about his life, creative journey, and the realization of his dream with the recent revival of his masterpiece Harmony. "I've been on Broadway twice," he explains. "But always as a performer; this is the first time as a composer of a bigger musical, and it's been one of my dreams to do that."
After all these decades, Manilow is still as sharp a performer as ever, with each performance oozing with charm and self-deprecating humor. "The still rail-thin and spry 80-year-old Manilow manages to mix humility, humble-bragging, straight-up bragging, comfortably corny jokes, and a deep appreciation for the decades that his fans have been following him all into one warm and fuzzy stage persona," Cleveland.com shares about his previous tour.
For five consecutive nights, fans can expect to hear only the greatest hits from Manilow's comprehensive songbook. Here's a sneak peek of what's in store this coming summer:
BARRY MANILOW SETLIST
It's a Miracle
Daybreak
Looks Like We Made It
Can't Smile Without You
This One's for You
New York City Rhythm
Even Now
The Old Songs / Ready to Take a Chance Again / Jump Shout Boogie
Let's Hang On! (The Four Seasons cover)
Jump Shout Boogie
Tryin' to Get the Feeling Again
All the Time
Could It Be Magic
I Made It Through the Rain
Mandy / Could It Be Magic
Mandy
I Write the Songs
Copacabana (at the Copa)
"I remember listening to songs on the radio in the '70s and loving them because most of them were mine!" Manilow mentions during one of his live performances, reminding viewers of his hitmaking bona fides that include a total of seventeen Top 20 pop singles encompassing fifteen No. 1 Adult Contemporary hits.
Found in Rockefeller Center, Radio City Music Hall is a national treasure that continues to deliver top-notch entertainment shows with the highest quality possible no matter where you are situated in the 6,000-seat venue! Buy tickets to Barry Manilow's Five Nights on April 17th as early as possible!