Radio City Music Hall | New York City, New York
Taylor Tomlinson is going live with her "Have It All" tour at the Radio City Music Hall on Sunday, September 10, 2023! Following the breakout success of her Netflix specials, Vulture's "comedian you should and will know" is back and ready to bring you a charming and comedic performance unlike any other! The event extends globally to Canada, Australia, the UK, and multiple cities in the US. Being selected as one of Forbes' 2021 class of 30 Under 30, the stand-up comedian shot to fame after releasing her first-ever show, "Quarter-Life Crisis," which went on to be named "Best of 2020" by the New York Times. Watch as she takes the leap to bigger theaters while still maintaining the deeply personal and relatable acts she is best known for. What are you waiting for? Make your Sunday extra special and spend it with a night full of good jokes and good company. Purchase your tickets now!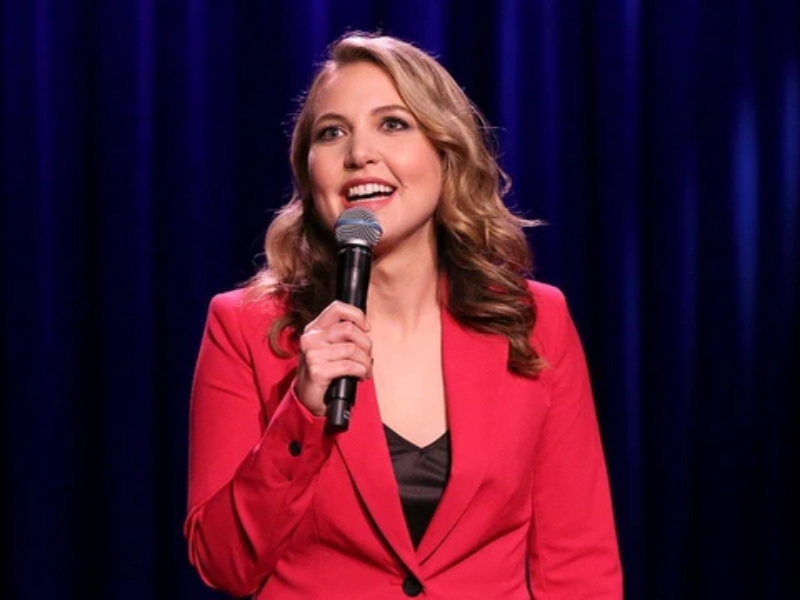 After taping her most recent special and performing back-to-back personal performances, Taylor Tomlinson is on the rise to become one of the best comedians of our generation. Her successful "Have It All" Tour kicked off last October and will travel across the United States through March before departing for Europe and returning back to America.
Taylor Tomlinson is an American stand-up comedian, podcast host, and social media sensation. In 2015, she first became immensely popular after participating in the ninth season of the American reality TV talent competition series "Last Comic Standing," which was broadcast on the NBC network. She advanced to the semifinals and eventually reached the Top 10 in the show.
The California native started doing standup at 16 after attending a lesson with her dad. She has been honing her technique for more than a decade and received definitive critical acclaim, earning the Washington Post's title of "your favorite quarantine-watch" and Newsweek's remark that she is "undeniably hilarious."
"I'm excited to be back in Boston. I haven't been back in over a year since we recorded Look At You, and everyone was still needing to wear masks at that point, so I'm excited that it's different this time around," Tomlinson shares in a review with Vanyaland. "I just can't believe we've sold this many tickets. It was crazy to me to go in and do, I think five shows at The Wilbur, so to be doing four shows at The Wang a year later is just insane. I'm very grateful, and while that isn't a very funny answer, it is sincere."
She has also made several additional well-known appearances on programs like "The Tonight Show Starring Jimmy Fallon," "Conan," "Laugh Factory," "Inside Jokes," and "Safe Word."
Recently, she collaborated with Kelsey Cook and Delanie Fischer as a podcast host for the Self-Helpless podcast. As a source of her jokes, she frequently makes fun of her early years in her comedic sketches because she was raised in a devout household.
Located at Rockefeller Center in Midtown Manhattan, the Radio City Music Hall is a venue for the best live performances and productions. The combination of architectural beauty, historical significance, acoustic quality, and cultural impact has contributed to its worldwide recognition and acclaim as "the Showplace of the Nation."
Catch Taylor Tomlinson Live on September 10, 2023! Secure your seats and purchase your tickets today!