Radio City Music Hall | New York City, New York
It may be too early to welcome the stick season on the last day of August, but the singer-songwriter Noah Kahan will make you feel that sentimental feeling associated with it through his heartwarming songs in a series of heartwarming performances that will leave you in awe. Catch the Vermont-based artist this August 31 at the Radio City Music Hall in an evening of heartfelt and emotional songs. The "Hurt Somebody" hitmaker will bring his "Stick Season Summer Tour" to New York City with the singer-songwriter Ruston Kelly. Get your tickets now and prepare to be lost in the moment as you immerse yourself in Kahan's songs filled with poignant lyricism, personal storytelling, and beautiful melodies. Grab your tickets now!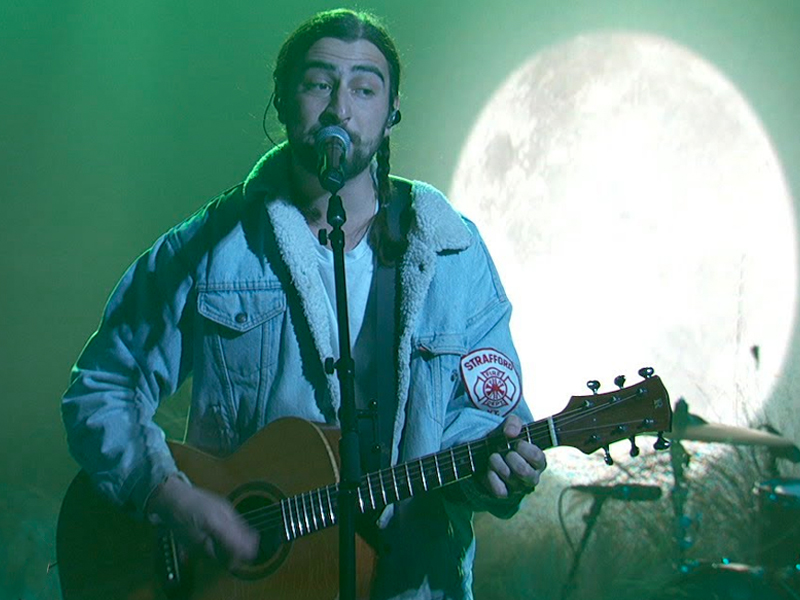 Recently finishing the 2022 leg of his tour, the Vermont-based singer-songwriter Noah Kahan is looking at a promising 2023 with a spring and summer tour, promoting his critically-acclaimed album "Stick Season." The album debuted at number fourteen on the Billboard 200 chart, number four on the Top Alternative Albums chart, number five on the Top Rock Albums chart, and number five on the Top Rock & Alternative Albums chart. The album shot up the Spotify charts, peaking at No. 6 on the Weekly Top Albums USA list and yielding six singles that charted on Spotify's Viral 100, more than any other artist. The title tune, which has been a viral sensation, has also recently topped the AAA Radio chart, becoming the singer's first No. 1.
In support of his latest album, the 26-year-old singer-songwriter will be going on a tour across the US and Canada with Ruston Kelly. Kelly is a country music newcomer who is known for his critically acclaimed albums "Dying Star" and "Shape & Destroy." He will be warming up the crowd this August 31 at the Radio City Music Hall before Noah Kahan hits center stage. Tickets for this highly anticipated event are currently on sale. Hurry! Grab yours now before they run out.