Radio City Music Hall | New York City, New York
Are you down for an evening of exhilarating yet emotional post-Valentine concert experience? Well, you are in for a treat because the "Alaska" hitmaker, Maggie Rogers, will bring the heat of her "The Feral Joy Tour" to the iconic Radio City Music Hall. Catch the rising singer-songwriter as she fills the famous New York City venue with her tunes that combine folk, dance, pop, and R&B elements. Make your February 15 memorable by attending Rogers' concert and singing along to her hits, such as "That's Where I Am," "Alaska," "Love You For A Long Time," and "On + Off," among many others. Grab your tickets now by hitting the "Get Tickets" link.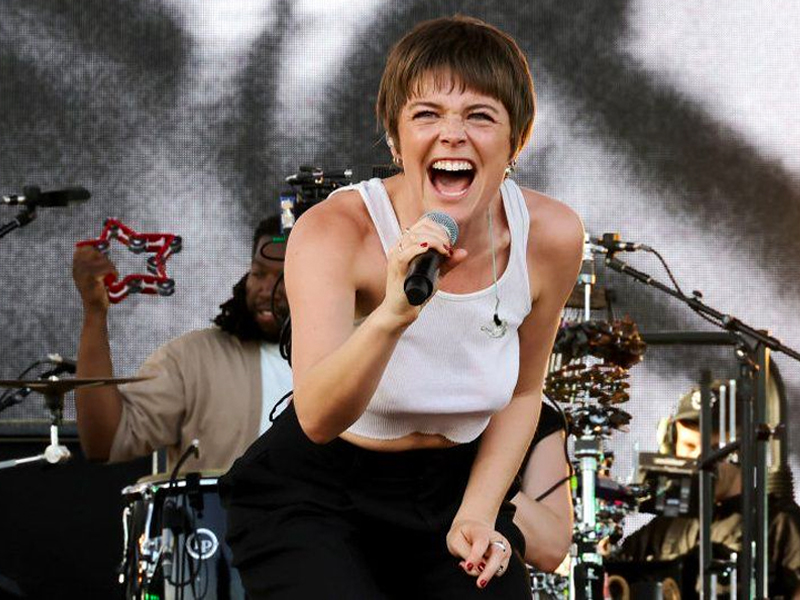 When Pharell Williams played Maggie Rogers' "Alaska" in his masterclass at New York University in 2016, it was definite that she would become a breakthrough artist. Her style, which combines folk, dance, pop, and R&B, showcases her unique, bop, and emotionally-driven songs. She is one of those musicians that took musical inspiration from many genres and found a way to create music that is distinct for themselves.
Maggie was still in college when she independently released her first album, "The Echo," in 2012. The way she self-express started to shine through in this album. This was followed by "Blood Ballet" in 2014. After studying abroad, she discovered a love for dance music, which she added to her style. In the subsequent years, her sound evolved. After Pharell Williams' reaction to her song, she hit big and started creating a buzz in the industry. She worked on developing her debut studio album after that. In 2019, "Heard It in a Past Life" came out to rave reviews. "Light On," a single from the album, was a huge hit. The album later peaked at number two on the Billboard 200 chart. Her second studio album, "Surrender," came out in 2022. As she put it, the album sounds like "feral joy."
The "Feral Joy" tour comes to the Radio City Music Hall in New York on Wednesday, February 15, 2023. Del Water Gap is known for his exquisite and intimate indie folk-pop style (as felt in his widely famous "Ode to a Conversation Stuck in Your Throat"). Make sure to reserve your tickets now if you want to see them live!