Radio City Music Hall | New York City, New York
If you can't get enough of the Lord of the Rings film, you can finally experience it in an entirely new and spectacular way! Lord Of The Rings: The Fellowship of the Ring in Concert is a unique viewing of the award-winning 2001 film! The movie will be shown with a live 200-piece orchestra, bringing composer Howard Shore's groundbreaking score to life! The much-awaited concert takes place at the Radio Music City Hall on Thursday, 9th February 2023! The event is part of a three-night run at the iconic New York entertainment destination, and tickets are moving fast! So hurry and grab your tickets now before it's too late!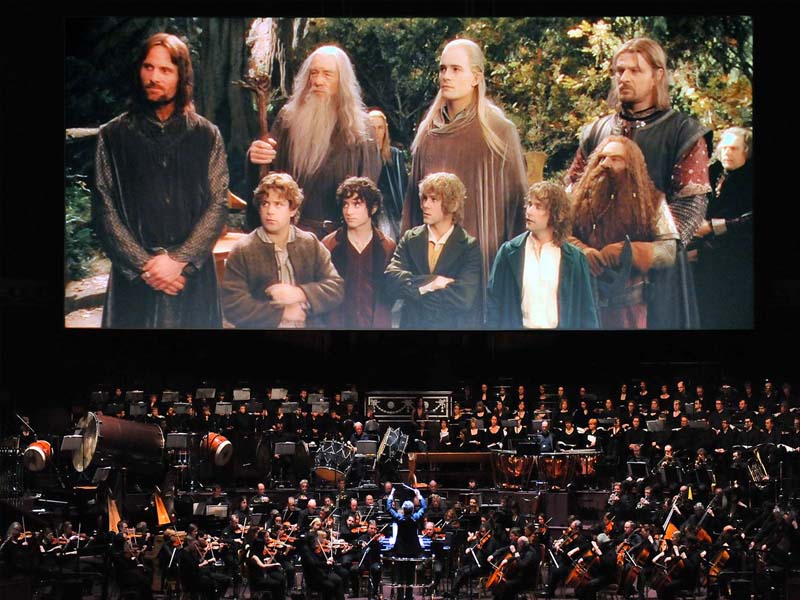 Lord of The Rings: The Fellowship of The Ring in Concert is a breathtaking live performance of composer Howard Shore's magnificent score. The film has been known to have one of the most complex, awe-inspiring, and magnificent scores, and it all comes to life in this highly-anticipated live orchestra performance in Radio City Music Hall. Lord of The Rings won Best Original Score at the Academy Awards, followed by a Grammy win in 2002.
An award-winning score deserves the big stage, and the Lord of The Rings concert delivers a grand live performance with a 238-piece orchestra composed of the most talented artists in the world. The symphony will include epic choruses, solos, and plenty more surprises. The composition will also elevate the impact of significant and dramatic scenes. For instance, the entrance of the Orc Hordes will be accompanied by violent drums and fully-powered percussion by taiko drums. Meanwhile, the enigmatic elves will invoke mystical harmonies and choruses fitting for their wisdom and power. With their simple but fruitful lifestyle, the endearing hobbits will bring catchy Celtic tones. Lastly, the wise but flawed humans will bring about intricate harmonies fitting for the many challenges and turmoils.
This special event is guaranteed to bring J.R.R. Tolkien's imagination to life and elevates the impact of Peter Jackson's epic film. Experience Lord of The Rings: The Fellowship of The Ring in concert by securing your tickets now!