Radio City Music Hall | New York City, New York
Kali Uchis, who has grown to be one of today's most well-known musicians, just dropped a brand-new album titled "Red Moon in Venus," which is being supported by a tour of the same name. During this tour, you can expect to witness her performing in all of her glory on stage as she nails every single one of her hit songs to pure perfection. Her concerts are legendary, and you really can't help but feel swept off your feet. Yes, this one will be that good! Radio City Music Hall will host this part of her tour on May 4th and 5th, 2023, and only a few tickets remain since the fans have already started buying up the ones that are still available. Luckily, we still have some available right here, so don't delay; click the "Get Tickets" button now.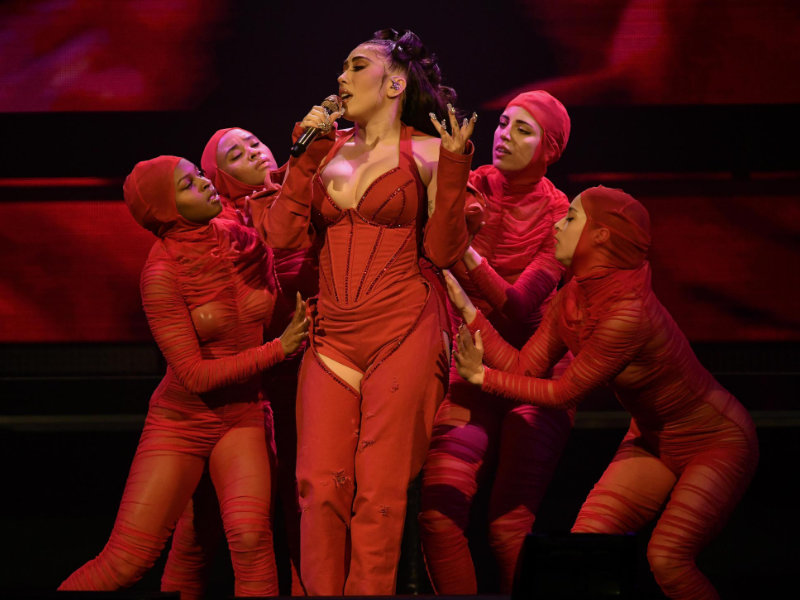 With Kali Uchis's arrival on the scene, a long-standing gap in the music industry has been filled. When her album "Por Vida" was released in 2015, the singer-songwriter Kali Uchis, who was born in Columbia and raised in Virginia, shot to fame and then made a huge comeback with "Isolation," which was released in 2018. Both of these albums won the respect of the critics and were included on "Best of" lists in numerous music publications.
Her original songs always have that extra something, regardless of the language she sings in. She has received a lot of praise for her distinctive sound over the last 12 months, which has helped her win multiple awards in a variety of genres, including three Billboard Latin Awards, two Billboard Music Awards, and an American Music Award.
Given that her discography includes dozens of collaborations with other artists like Tyler, Diplo, Major Lazer, Snoop Dogg, Daniel Caesar, Bootsy Collins, Juanes, and Vince Staples, she has become one of the hottest people in urban music today.
Fans know this show will be one they won't soon forget because Uchis always delivers. Simply clicking the "Get Tickets" button and following the on-screen instructions will secure your spot for what will be the best concerts of the year.