Radio City Music Hall | New York City, New York
In the words of Heather McMahan, "Honeymoon is over, folks!" The long wait is over as the hilarious comedian is back on the touring comedy circuit to remind us that the world is on fire! Well, we may all be dead inside, but we can't help but giggle at the authentic jokes of the 35-year-old comedian who will be gracing the Radio City Music Hall of her presence this June 17. Catch McMahan's hilarious jokes, antics, and relatable rants about adulthood on this Saturday night that would remind you that comedy is the answer to all our problems … or maybe not. Either way, you are guaranteed to have a great laugh at the end of the evening. Secure your tickets now and let McMahan's comeback to the comedy stage bring happiness as you welcome the warmth of summer! Get your tickets now!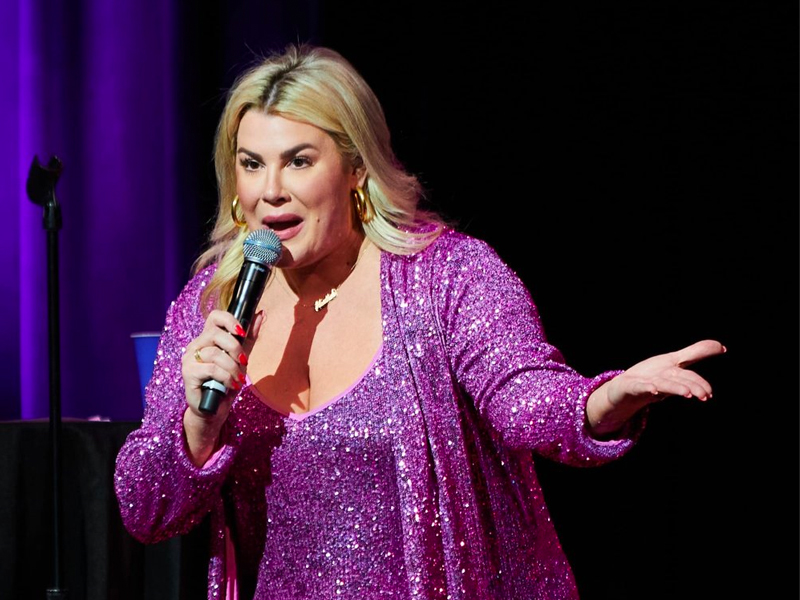 Heather McMahan rose to popularity after her podcast "Absolutely Not" gained many people's liking. She is relatable and can find a way to make ordinary things comedic. If you listen to or watch her videos on her social media pages, you instantly feel like she is that friend that rants about anything and always lightens up the mood. The best friend you wish you had.
Heather, a blooming actress, stopped acting for years after her father died from cancer. Instead of continuing her career, she decided to stay with her sister and mother. But this did not stop her from breaking into the scene. In 2019, "Absolutely Not" premiered, instantly skyrocketing on the iTunes podcast charts. That same year, she started touring with her "Farewell Tour," which sold out in many theatres nationwide, which meant that this live tour was not her last after all. During the COVID-19 lockdowns, her hilarious stories on Instagram gained more following. She has also come back to acting and was a show stealer in movies and shows Love Hard (2021) and Good Grief (2019).
Heather's hot mess comedy is back on the road this year. Her fans in many cities nationwide anticipate the "Comeback" tour. Catch her live at the Radio City Music Hall in New York on Saturday, June 17, 2023. Mark your calendars. This will be a good show!