Radio City Music Hall | New York City, New York
If you've got a taste for old-school hip-hop, you better check out DJ Cassidy's phenomenal return! The acclaimed record producer, DJ, and MC will be bringing back the Pass The Mic! This time, the spectacle will be a series of shows traversing across North America! This 2023, concert franchise will be putting together the biggest names in hip-hop! This extravaganza celebrates the 50th anniversary of the genre, and it kicks off in July and will make a coveted stop in New York City! On Friday, 21st July 2023, Pass the Mic Live! will conquer the Radio City Music Hall with several big names in hip-hop! The show will feature rap veterans Big Daddy Kane, Rakim, Slick Rick, Doug E. Fresh, and several others! These performers are guaranteed to deliver the best of the genre and showcase electrifying hits and fan favorites! Pass the Mic was a breath of fresh air during the pandemic thanks to its entertaining content, but now the show goes live and brings the coolest rappers to your city! If you love hip-hop, hurry and secure tickets now before it's too late!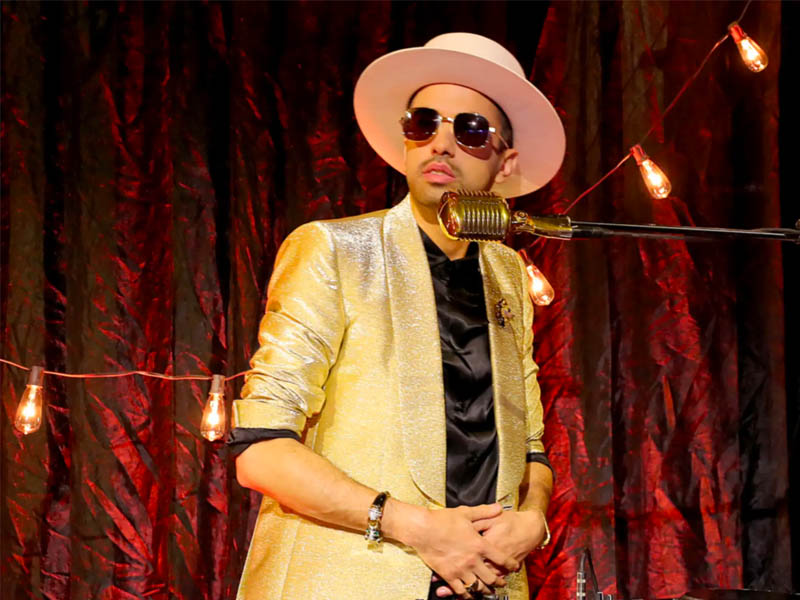 In 2021, DJ Cassidy's Pass the Mic made waves on the Internet by delivering incredible and entertaining content. The series featured several guest stars, such as Shaggy, Rayvon, UB40, Pati Labelle, and Johnny Gill. The show, in collaboration with BET, even had a Mother's Day edition and a Soul Train Edition. The digital series left fans wanting more. But fans were dismayed when DJ Cassidy aired the last episode with Ice Cube and Swizz Beatz.
From 2021 to 2022, the series brought great entertainment and music and viewers watched in the comfort of their own homes. That's why this 2023, fans can look forward to a fantastic summer. Pass The Mic will return, not online, but on the big stage! The show at Radio City Music Hall show is set to feature over 25 hip-hop pioneers. The event, held to celebrate hip-hop's 50th anniversary, will be headlined by Big Daddy Kane, Doug E. Fresh, Rakim, and Slick Rick. Rap pioneers The Sugarhill Gang, Monie Love, Roxanne Shante, Kurtis Blow, and Kid 'N Play will also take the stage in this one-night rap extravaganza.
During an interview, DJ Cassidy expounds on this epic line-up of performers. "As a 10-year-old DJ, I grew up idolizing every single one of these legendary hip-hop heavyweights. Their records were my first pieces of vinyl. Their posters were on my wall. Their tapes were in my Walkman. Together, they laid the foundation for transforming the world musically, culturally, and beyond. "Cassidy continues expressing his excitement in this opportunity to present these phenomenal artists in hip-hop's 50th year. "I am truly grateful to be celebrating them and their profound impact on the culture, just days from the 50th birthday of hip-hop [Aug. 11] and minutes away from where Kool Herc DJ'd the first hip-hop party in 1973. Uniting 25 native New York icons of hip-hop's golden age on one stage for one night in the birthplace of hip-hop, also my hometown, will be the greatest honor of my life."
Last spring, DJ Cassidy held the first edition of Pass the Mic Live! in Newark, New Jersey. The show featured several R&B, soul, and hip-hop artists who took the stage at the Prudential Center Arena. The show at the Radio City Music Hall in New York is only the second edition of the live concert series. Organizers promise that there will be a lot more.
Rakim expressed the significance of Pass the Mic during the lockdown, "When Cassidy called me about his 'Pass The Mic' project in the middle of lockdown, I immediately saw it as a way to reach out to my peers and my fans … to bring some light to dark times."
Grab your tickets now to Pass the Mic Live! This show in New York is a one-night-only event, so you better move fast before tickets sell out!