Radio City Music Hall | New York, New York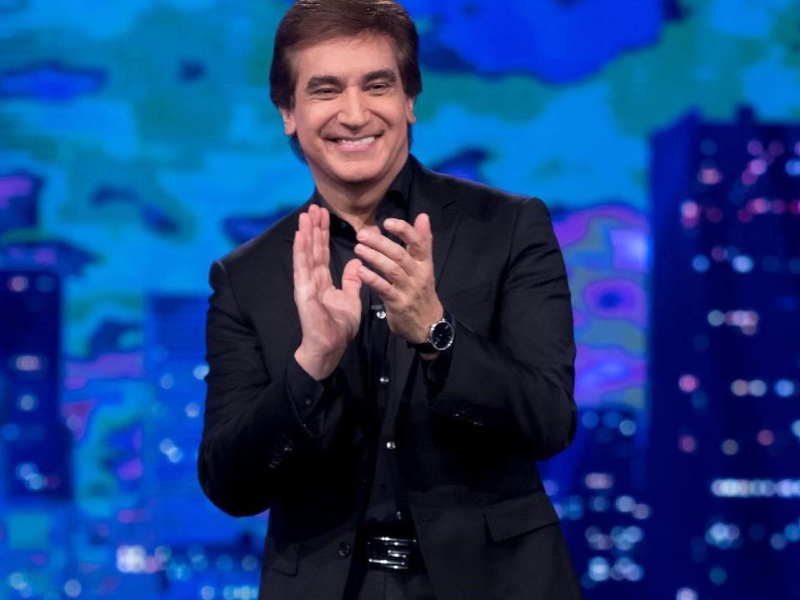 The prized Argentenian speaker, influencer, actor and television host DANTE GEBEL has announced an international tour, Presidente. At this live show, Gebel gives himself the free pass to be 'President for a day.' The man behind the "Authentic", "A corazón abierto" and "Intimate" conferences, will present a new world tour where he opens his heart and shares stories about life, death, nostalgia and everyday stories that lead to profound reflections of the soul.
The world-renowned Radio City Music Hall in New York City will host the great motivator on Thursday, the 14th of September, 2023. Get ready for an inspirational night with one of the best motivational speakers in the world. The Presidente Tour 2023 will move its way across the world, to give audiences the chance to catch the famed Dante Gebel live.
Tickets are available here by clicking 'get tickets.' Be quick because the event has very limited spots and you don't want to miss this!
Dante Gebel is an Argentinian writer, speaker, influencer, actor, and television host best known for hosting the Dante Night Show on TV Azteca. He has written several best-selling books in Spanish, including "El Amor En Los Tiempos del Facebook (Love in the Time of Facebook): El Mensaje de Los Viernes," "Mejores Mensajes de Dante Gebel," "Destinado Al Éxito: Cómo Alcanzar Tus Mejores Sueños," and "The Champion's Code."
He was the former pastor of the Hispanic church at Crystal Cathedral, Garden Grove, California from 2009-2012. Since then, he has moved onto becoming the pastor of the megachurch River Church in Anaheim, California. He has shared his inspirational wisdom and deep realizations through various works, including TV shows and self-written books. He also frequently travels as a motivational speaker, sharing his experiences to audiences all over the world.
His Presidente Tour 2023 broke world records in El Salvador by selling out tickets within four hours of release. Gabel shared his excitement over the huge achievement on his Facebook page, which said, ""¡¡¡OTRO RECORD HISTORICO Y UNA BUENA NOTICIA!!! Hoy lanzamos la venta de tickets de 'Presidante' en El Salvador y en menos de 4 horas, casi se agotaron las entradas, quedan muy pocas disponibles para que tengamos un nuevo SOLD OUT; ¡Gracias queridos salvadoreños! ¡Nos vemos pronto!"
This amazing achievement demonstrates the influence and magnetism that Dante Gebel possesses over his followers once again. The fans have responded enthusiastically and quickly to the opportunity to be a part of his inspiring performance in El Salvador. His message of hope and motivation has transcended borders, summoning thousands of people eager to hear his teachings and reflections.
This year, Dante Gebel will take the stage at the Radio City Music Hall in New York City and the show will be brought to you by Loud and Live. This is your chance to witness one of his inspirational talks, and bring home Gebel's wisdom. Be prepared to immerse yourself in the teachings of one of the best motivational speakers in the whole world, Dante Gebel. Tickets are available here by clicking 'get tickets.' Dante Gebel will see you in New York City!