Radio City Music Hall | New York, New York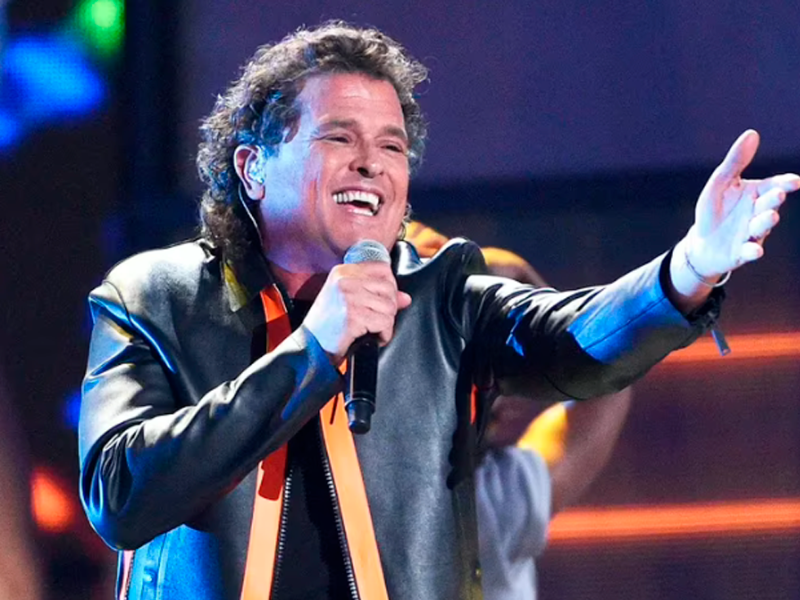 Carlos Vives is ready to sweep the audience off its feet with his Latin pop surefire hits! The seven-time Latin Grammy award winner is hitting the Radio City Music Hall stage on Saturday, 19th August 2023. Produced by Loud and Live, the event marks Vives' long-awaited return to the stage with his "El Tour de los 30" North American tour. He is best known for his collaboration with Ricky Martin on the award-winning song "Canción Bonita" in 2021 and originally performed "Colombia, Mi Encanto," the theme song of the successful animated film Encanto. The artist continues to sell tens of millions of his albums while his videos consistently receive billions of views. Witness the comeback of the Latin Breakout Star in the iconic "Showplace of the Nation" Radio City Music Hall! Enjoy a Saturday night brimming with your favorite country-style pop tracks! Find your closest friends and purchase your tickets now!
Carlos Vives will grace the Radio City Music Hall on Saturday, August 9, 2023 to kick off the highly anticipated "El Tour de los 30" tour. This tour is to celebrate three incredible and prolific decades in the music industry. After Radio City Music Hall in New York, Vives will visit eight more cities throughout the fall, including Chicago, L.A., Miami, and Houston.
For the period of 3 decades, Vives has won two Grammy Awards and 17 Latin Grammy Awards. He is also known for Disney's Encanto movie theme song "Colombia, Mi Encanto." He has also recorded hits like "La Bicicleta" with Shakira and "Robarte Un Beso" with Sebastián Yatra.
Carlos Vives, a Colombian musician born in Santa Marta, became well-known in the early 1990s for fusing pop music with the country's traditional vallenato music and adding elements of cumbia and porro. The Los Angeles Times called Carlos Vives "one of Latin America's most acclaimed musical artists who embodies the very soul of Latin America."
His live performances have been praised for their beautiful fusion of musical and cultural tones. Vives uses keyboards, complete drum sets, and other wind instruments, just like other popular vallenato musicians.
When Carlos Vives was honored with the Legend Award at the Latin American Music Awards, Shakira honored his impact to the music industry in a social media post.
"Artists like you appear every thousand years, so today we want to honor you," Shakira wrote. "What you have done for our Colombia, neither politicians nor philanthropists have achieved. Thank you for rescuing our folklore, and reminding us what we were, who we are, and what we can be. You have brought children, elders, and those who did not know our customs, nor spoke our language a piece of us in every song."
The concert promises an incredible night of Latin music. Come by the Radio City Music Hall, a popular event space with incredible history, architecture, and more. Make your Saturday an incredible time listening to the incredible Grammy Award winner. Tickets are available here so reserve your tickets now!